Police Captain shot dead in Kansas city
Although all police killings are not revenge for killing Afro-Americans, Blacks must realize that killing policemen can be counterproductive.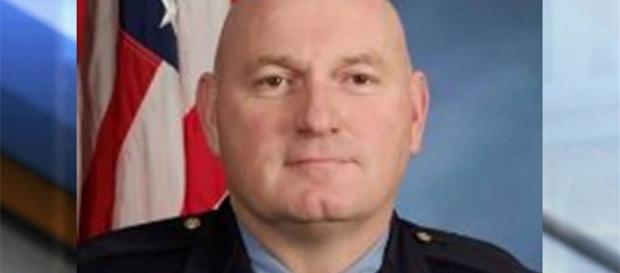 America is, to a degree, consumed by agitation due to Afro-Americans killing police and vice versa.
The reaction is not proportional to the #Crime as five policemen were shot dead in Dallas and another two later on.
Now, one more policeman has been shot dead in Kansas city while responding to a call of a gunman firing indiscriminately.
All killings are bad more so of policemen who are discharging their duty to defend ordinary citizens  from crime and assault.
The Afro-Americans are agitating at a number of places with the sign "Black Lives Matter." I fully understand the sentiments of this agitation, but the Afro -Americans must beware that Black lives matter not only in the USA but all over the world.
There are thousands getting killed in #Africa; don't their lives matter?
Targeting the police
I was in Chicago in February to meet my son who is a student of Northwestern University. I traveled extensively in the United States but saw no hint of any crisis.
In fact, I found the police were courteous to me when they learned I was an Air Force officer.
Obviously, all five fingers do not have a uniform length and there is a possibility that there may be a few policemen who are trigger happy and do not trust the Afro-American community.
This racial bias can be anywhere and anyplace and to think that it is only in America is not correct.
Targeting the police, like the Dallas shootings, will not help solve the problem.
In fact, such killings aggravate the situation, and it is natural there could be a backlash from the police.
There is a killing of a policeman in Kansas City, but this was not an ambush and all credit goes to the police sergeant who obeyed the call of duty. Sadly, he was shot dead.
Looking to the future
The killings of policemen by trained, vengeful Afro-Americans is bad for society.
One need not be too alarmed as America is a large country and the media does play up the actions of the police.
Obviously, the Afro-American community has a grudge against the police, but just shooting policemen by men who have spent time in the army is not acceptable.
This is revenge and can lead to anarchy. It is about time the black community think along these lines. #Police Brutality