Narendra Modi the first Indian leader to have a rapport with the West and USA.
In 69 years of independence, the first Indian leader to have shown a pragmatic approch in economy and politics is Narendra Modi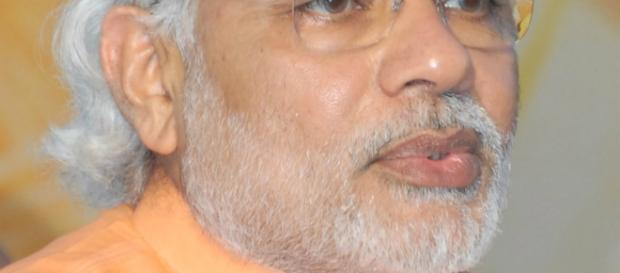 Narendra Modi swept to power in the 2014 general election. The BJP was the first party to win an absolute majority in parliament in 3 decades. In the bargain, the aging Congress party was swept away. Before independence the tallest Indian political leader was Gandhi. He was assassinated in 1948 and his chosen heir Jawaharlal Nehru took over as prime minister. Nehru was loved by the Indian people but it transpired that he had feet of clay as he was outboxed by Mao Tse Tung and General Ayub Khan. In addition, He had no comprehension of geopolitical power. His economic policies which meant a stranglehold of monopoly by the state enterprises led to economic stagnation.
He preached to the west on morals and his relationship with the US presidents was frosty. He also divided India into linguistic states and sowed the seeds of separatism. He damaged the country more in his 17-year rule after independence than 90 years of British rule.
The decade of corruption
The Indian state continued to limp along and famine stalked the land. The USA bailed India out with free food grains under PL 480. A change was brought about by Narasimha Rao in 1993 when he jettisoned Nehru's socialist policies.  Things, however, did not move at the desired pace and from 2004-2014 in what is known as the decade of corruption and scams the Manmohan Singh government led India  to almost a standstill. Man Mohan Singh was a man without a base. The Indian writer Kushwant Singh had commented that he could not win even a panchayat (local Municipal election) yet he was foisted on the Indian state by the Congress party led by Sonia Gandhi.
Manmohan Singh being  a propped up leader failed as he had to consult Sonia at every stage. The situation was bad and the economy stagnated as cabinet ministers looted the state.
Coming of Modi and economic revival
In 2014, the Indian people gave a mandate to Modi and the BJP and he took the bull by the horns. Modi beefed up the Indian armed forces and started an international diplomatic blitz. He reached out to far off countries like Mongolia and South America as well as established rapport with the West and USA leaders. He hit off well with the US president Barack Obama who created history by attending the Indian military parade on Republic Day on 26 January 2015. He dismantled the socialistic policies of the Congress party and invited FDI into India. The result is that the Indian economy is now the fastest growing in the world at 7.5%. India is moving ahead with Modi and massive investments are coming. He has also taken India firmly into the American camp and a strategic partnership with the USA is on the anvil. Modi has the chance to make history as the greatest leader after Gandhi. #Foreign Policy #NarendraModi