Movies that give new direction to Hollywood filmmakers
Movies that have given a new horizon to Hollywood directors regarding filmmaking.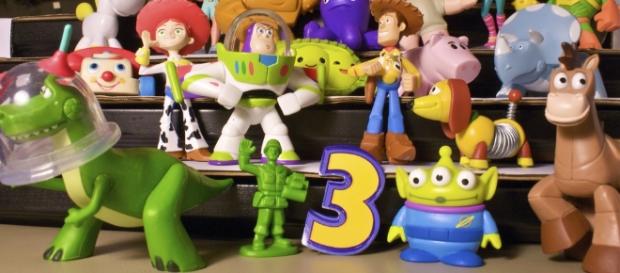 It is rare when a movie is amazing enough to change the ways movies are made. Throughout the history of filmmaking, there have been countless films that left a great impact on the industry. Some of them paved the way for directors and producers, and they quit the traditional filmmaking techniques. They have instead opted for something better because it is the demand of the audience too. Almost every year, a couple of films bring forth something fabulous to affect Hollywood as a whole.
'Gone with the Wind'
Upon the release, the movie's length and scope remained controversial. At the same time, the critics admired its majestic storyline and character development.
By the whole, it was impossible for any of us to ignore the perfect theme of the movie that fits the modern audience's taste. This movie has wonderfully depicted the females in a disempowered environment, but there are other things too that count towards its uniqueness. It is said to be the first ever African-American film that won an Oscar. We can say that it brought great revolutions to the cinematic industry.
'Terminator 2: Judgement Day'
Action stars have always been around. Before the release of 'Terminator 2: Judgment Day,' the level of action was not the same as Arnold Schwarzenegger introduced. With the great combination of graphics, action sequences, and powerful dialogue, Terminator 2: Judgement Day opened up an entirely new world of film-making. After this movie, the directors and producers started exploring sequences and characters from a unique and distinctive angle.
'Toy Story'
For every child, 'Toy Story' has been an entertaining film. It has long been talked about due to its graceful #Animation. The movie appealed to modern audiences of the time with its captivating cinematography. After the release and success, the directors started focusing on animated movies with the same or better quality.
'Snow White and the Seven Dwarfs'
Made in 1937, 'Snow White and the Seven Dwarfs' was the very first animated feature film of the USA. Before it, there was no concept of entertaining the people with such films. This film won seven Oscars and dominated the box office for several months. Amazingly, Snow White and the Seven Dwarfs provides entertainment to people of all age groups.
'The Lord of the Rings'
Last but not the least is The Lord of the Rings. This film has transformed the epic filmmaking techniques. The massive budget, the CGI, and excellent cinematography have been the core characteristics of this #Hollywood film. Peter Jackson's masterpiece has shown the audience that any fantasy story can be memorable if it is presented in a unique way. From the costumes to the set designs, no movie was presented in such a beautiful way.