Migrant crises: Europe must carry her cross
Europe has Brexit to deal with, yet migrant and refugee crises are also shaping its institution. How will this affect foreign policy and social life?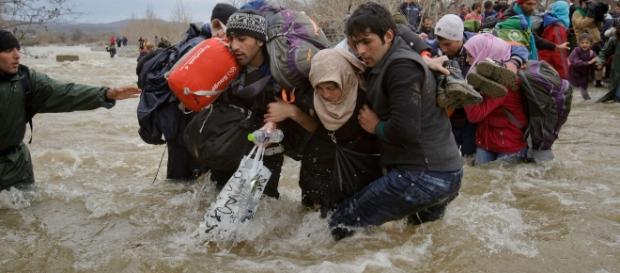 Europe is in a tight corner and desperately needs help. She needs the strength to stand after Brexit but unfortunately, she might not get it. Every #Foreign Policy in modern times will always have a bounce back effect, either in the short-run or long-run. She must carry the burden of migrants on her shoulders or allow the crises to linger at her own peril. If European nations do not review their stance on migrants, stranded refugees will fall into the hands of ISIS or develop into similar crime networks.
Impacts of Migration.
Our world is so much interconnected, that when Wall Street sneezes, London shivers, where China's economic policies send fevers to America and Europe and where the price of crude oil shakes the foundations of developing economies.
Wars and conflicts in other regions of the world are going to have greater impacts on several other countries, and the rate of impact will be based on the proximity of continents, trade relations and the mode of accommodation. Europe must carry her cross, even though it may be heavy.
In decades to come, there will be significant changes in the social and political landscape and there will be an upsurge in sub-cultural consciousness. The religious institution will be worst hit as migrants bring their religious life to a secular Europe. Those who are integrated into religious life will always find a bond to associate with faster than non-religious folks. Islamic fundamentals, for instance, may find it absurd to recite the British Anthem, replacing "God save our Queen" with "Allah save us all".
Right wing stereotypes against them will further unite them to form a social movement, pressing for freedom, equality, and greater representation.
Social loyalties.
The polygamous family system will allow migrants to marry more wives and give birth to children at geometric progressions, while the population of host countries grows arithmetically. The question of social loyalty towards host countries in the area of religion means that supremacy of the constitution will be major issues that Europe will have to deal with. The task of identifying religious extremists will be quite burdensome, but it will be wise for countries to adequately vet those coming in.
Social wisdom suggests that refugees must be resettled and their bio-data obtained. Europeans will still have to address the stigma associated with Islam and embark on re-orientation of its weary population. With rising unemployment, the aftermath of Brexit, and the debt burden of member countries, it is very obvious that the task of accommodating more people is daunting and is capable of sinking the entire continent. #Immigration #EuropeanUnion