Megyn Kelly gets Roger Ailes ousted from Fox via decade-old sexual harassment allegations?
Now it is understood why Megyn Kelly kept quiet as many of her female co-workers flocked to support Roger Ailes after Gretchen Carlson's allegations.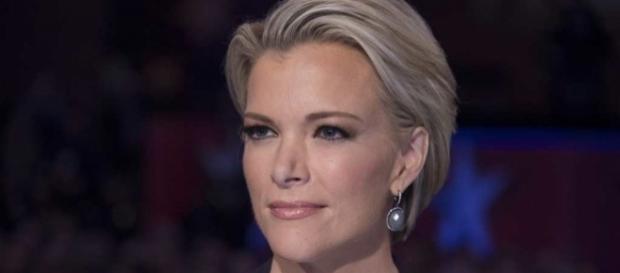 Right about now #FOX News CEO Roger Ailes is probably revisiting the loyalty he showed Megyn Kelly when he backed her 100 percent during the Donald Trump-Megyn Kelly feud after the first Republican debate hosted by Fox. Other female Fox employees have come out and defended Ailes against the sexual abuse allegations brought forth by Gretchen Carlson, but Kelly has remained silent until today.
Kelly has decade old complaint
Kelly, who has been given career advancement after career advancement from Ailes, has remained noticeably quiet as Gretchen Carlson threw Ailes under the bus. Now it is understood why Kelly has opted for the silent treatment, she too has accused Ailes of making unwanted sexual advances.
Career advancements
Much like former Fox employee Gretchen Carlson, Kelly's allegation stem from years ago. In Kelly's case she is saying it was about a decade ago Ailes sexually harassed her. While any sexual harassment is wrong and should be reported, why did these two women, who were given all types of career advancements from Ailes, wait until now to come out and make these allegations? 
If these sexual harassment incidents are disturbing enough to take someone to court over, they are certainly enough to go right to your superiors and then lawyers at the time it occurred. In Carlson's case this looks somewhat retaliatory because her contract was not renewed by Fox and she was livid.
Kelly's accusations come on the heels of the Carlson lawsuit and while The Guardian reports that Kelly gave a detailed account of the sexual harassment by Ailes, those details were not released to the public.
Again, she waits 10 years to have her say and all during that time she took every career opportunity that Ailes offered her until she became one of Fox's top rated on-air personalities. Today she is more important to Fox ratings than Ailes is.
Ailes given the boot
According to The Guardian today, Rupert Murdock, who is a member of the family that owns the Fox News channel, has told Ailes to resign or be fired and the deadline set for that date is August 1. This was done after Kelly's accusations became known and the reason they are doing this is because they can't afford to lose Kelly. She is so popular on Fox and with O'Reilly talking about retirement, they cannot afford the additional loss of Kelly.
Megyn Kelly has told lawyers Ailes harassed her. Murdochs have told Ailes to resign by Aug. 1 or be fired for cause https://t.co/wbjU1rl5Pp

— Gabriel Sherman (@gabrielsherman) July 19, 2016
Sexual harassment not rainy day fund
Ironically Ailes made Kelly indispensable to Fox News and it is because of her allegations that he is now given his walking papers.
Again, sexual harassment is wrong, but it is wrong at the time it happens. Sexual harassment shouldn't be part of a rainy day fund that you whip out as an allegation when that person doesn't renew your contract or now that you've gotten to the top you don't need him anymore. What does this say about Kelly and Carlson? 
Embarrassment to women
It is actually embarrassing to women the way Carlson and Kelly held on to this information until it benefited them or until they didn't need anymore benefits from the person they are accusing and now they come forward. If they were sexually harassed, come out with those allegations at the time it happened. If you were truly harassed in a sexual manner by this man, you would have put a stop to this immediately because of all the young female employees and interns that came after you.
Instead these women allegedly held on to the information to use it for their own benefit years down the line. If this was true that's years they put other unsuspecting young women in harms way of being sexually harassed. This apparently didn't bother Carlson and Kelly who were on a career path and Ailes was a big gate keeper for that journey. Maybe someone should hold these two women to task for sitting on this alleged information and putting other's at risk at suffering what they claim they suffered?