Latest tips to make the hair grow quickly in changing seasons
Tips on how you can have long, strong, and beautiful hair when the seasons start changing.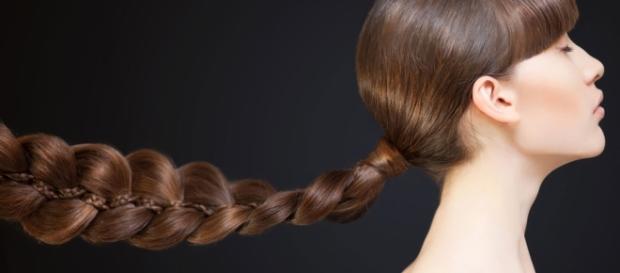 If you are constantly fighting for perfect hair, then you must consider to turning away from pricey fad treatments. These do nothing more than draining your wallet. You can instead pick up several habits that are known to make a real difference. The best hair stylists and beauty experts are of the view that we should 'go natural' as much as possible because it is the only way to retain the beauty of hair and skin. Here we below we briefly discuss tips to make your hairs grow quickly in changing seasons.
Use of healthy diet.
A healthy diet is highly recommended by both the beauty experts and the healthcare professionals.
Make sure your diet is rich in proteins, vital vitamins, and minerals that contribute towards the strength of hair. If you have hair fallout problems, then opt for the foods with sufficient vitamins A, B, C, and E, iron, zinc, copper, and magnesium. At the same time, make vitamin B-complex diets a permanent part of your life. Besides all this, you should include milk, cheese, yogurt, chicken, eggs, bell peppers, cabbage, grapefruits, and oats in the routine diet.
Use castor oil.
Castor oil has essential vitamins and fatty acids - primarily omega-9 fatty acids. It can prevent hair fallout. Apply the mixture of castor oil, coconut oil, and almond oil to the scalp and massage for a couple of minutes every night before going to bed. It will improve the blood circulation to the hair follicles.
Massage your scalp.
Massaging the scalp can greatly stimulate the follicles. Moreover, it gives you long, healthy, and charming hair. It would be good if you massage the scalp with the quality oil such as olive oil thrice per week. Apart from this, you should use hair conditioner at least twice a week. It gives a silky and smooth look to your hair.
Keep stress and anxiety out of your life.
Keep stress, anxiety, and depression out of your life. Researchers have recently proved that stress is one of the core factors that contribute to hair loss. It triggers the hairs to enter the telogen or fall-out phase. Stay away from what gives you depression. Give a try to meditation, breathing exercises, and other relaxation procedures for better outcomes.
Take herbal supplements.
Herbal supplements are an instant source of energy. If you have the problem of weak hair, then you should try supplements like folic acid, biotin, kelp, fish oil, flaxseed oil, and saw palmetto. At the same time, remember that the use of any supplement without the recommendation of doctor is not advised. #Health