Killings of five policemen in Dallas is a matter of serious concern.
A protest march in Dallas against the killing of 2 African-Americans by police earlier turned violent and snipers killed 5 policemen.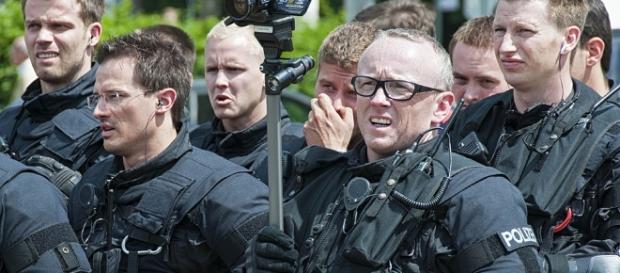 Dallas is an important place in the United States. Yesterday it was the scene of unprecedented violence that led to the death of five policemen. All the world over, the police are recognized as guardians of the law and the constitution of the land. When people start attacking the very force that is supposed to guard and police the land, then it shows that anarchy is on the way. In this respect, the attack on the police officers was a reprehensible act, whatever the provocation may have been. 
Ongoing race problems.
The attack on the police in Dallas was part of the ongoing race problem in the USA, but I will state that killing policemen who were just doing their duty is not acceptable in any society.
We are told that the sniper killing of the policemen was a sort of revenge for two African-Amercian people killed earlier by the police. But the killers probably overlooked the fact that the men they had targeted were not the ones who had killed the two people. 
Killing of policemen.
Two African-American people were killed earlier and the atmosphere was tense. There was a protest march in Dallas against the police action. This is justified, but the killing of the five policemen ( 11 were targeted) can't be acceptable in any society. President Obama, now in Warsaw has condemned the attack as is right. Nobody is allowed to take the law into their hands and this is what the shooters did. It is possible that the police may have shot a man in error or by mistake and a commission of inquiry is what is needed and not a revenge attack to kill policemen at some other place.
If this logic is followed then everyone who feels aggrieved can also take up the gun at any place in the USA and randomly start killing policemen. What will happen then?
The future.
America has many challenges ahead over what is perceived to be the deliberate killing of African-Americans by law-enforcement officers. There are a large number of deaths from ghetto and poverty areas of America. The fact that so many young African- Americans have violent encounters with officialdom may be due to the lack of balance between the haves and the have-nots in the country. Job creation and alleviation of poverty are the first steps to reduce #Crime. Shooting policemen in the back is not going to make the issues behind the high crime rate among African- Americans go away. #Government