Justin Bieber rude and disrespectful to fans during concert
Justin Bieber makes it clear in no uncertain manner he is not interested in gifts from fans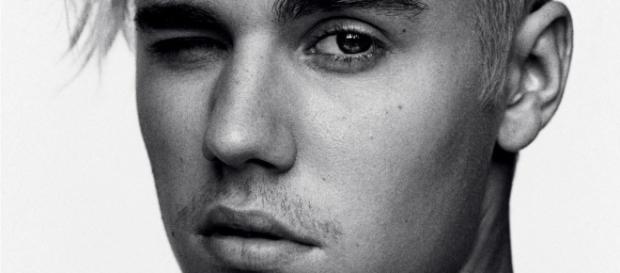 #Justin Bieber took time to make a few things clear to his fans during Friday night's show at the Boardwalk Hall Arena in Atlantic City. First off, it is his way during his shows or the exit doors for fans. Justin Bieber doesn't play around, and if you are thinking about throwing a gift of any sort on stage, better think again.
Justin Bieber hates fan gifts
Justin Bieber is raging out of control according to a new report. He has some very stern rules set in place for his fans' behavior at his shows, or else they can hit the exits. One fan during Friday's concert learned the hard way after tossing a hat as a gift to Justin on stage and was a bit humiliated in the process.
Bieber stopped the show to speak out to concert goers in a bit of a disrespectful and unappreciative manner claiming he wanted to take this time for fans to listen to what he had to say. Namely, stop throwing things on stage because he said he doesn't want that 's**t.' The crowd applauded oddly enough, then Bieber said he was sorry, that 'was mean.'
Fans better be dancing, or JB gets upset
"Sorry for throwing your hat but you ruined the moment, he shared with the fan."Whatever, let's do it he added as he began singing. A bit harsh and uncalled for, wouldn't you say? One more important Justin Bieber rule fans had better be dancing to "Sorry." It appears that Justin gets a bit offended when he is performing and looks out into the crowd and finds a fan or two not dancing.
All in a day's work?
Celebrities of all types are well aware that dealing with fans, well it just comes with the territory of fame and success.
After all, if there were no fans, there would be no success, right? All in all as tiring as it must get for #Celebrities to smile, and look happy to meet everyone, it is part of the paycheck. Especially when you are working, say at a concert that fans have spent hundreds of dollars to attend. Just saying that a hat tossed on stage is not exactly rant-worthy. Now that being said, in all fairness to the celebrities, it is also on their fans to respect some boundaries also. Such as when they are on their downtime, holidays with family, eating dinner, etc. They are human too and deserve to live their lives without being overly idolized 24/7.
Respect your idol's privacy
Balance and respect between celebs and fans is all that is needed. So JB, just maybe take a minute to re-evaluate yourself a little before one day you find yourself singing to an empty arena wishing a fan would take time to give you a gift, just saying. Do you believe Justin Bieber went a tad too far with the gift dismissal?