Honor killing: Why Qandeel Baloch shouldn't have been doing the things she did?
As a girl in a conservative Islamic country, sharing her semi-nude pics on social media is something that would never, ever be tolerated.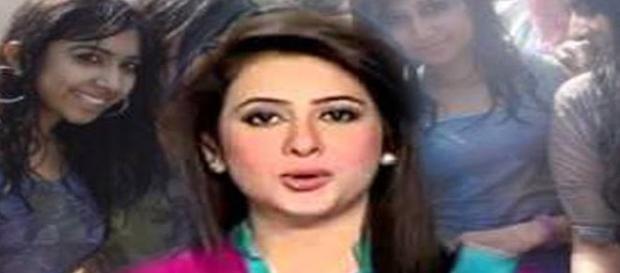 Qandeel Baloch: the killing
Qandeel Baloch was murdered by her own brother over her social media life.
Qandeel Baloch was apparently the first social media star of Pakistan and was dubbed the "Kim Kardashian of Pakistan."
In a country where deprived men feast on the theatrics of girls on social media platforms, stars like Qandeel are also murdered by the very same group of men.
Voyeurism is ripe in Islamic countries like Afghanistan, Pakistan, and Saudi Arabia where "its all done undercover."
Cultural stigma
The culture for sexual gratification is ripe, especially among powerful young men.
It's a cultural practice which has turned into a religious stigma. I'm certain that Baloch's own brother must've taken part in one of those events where they hire women as dancers.
It's a custom in weddings that young (and old) women dance in a circle formed by hundreds of sexually-deprived men, watching the show like no other.
For a beautiful, modern, internet-savvy girl like Ms. Baloch, doing the aforementioned forbidden acts is something that's deemed "unethical" or "haram" in public. Revealing flesh and dancing in public is something Qandeel Baloch had best left to the professional dancers.
Baloch and the conservative society
In an Islamic society where governments display a certain ideology and lifestyle in their community women are still bound by the social rule.
I think it's more a matter of culture rather than Islam.
In Qandeel Baloch's society, girls can't just go around doing things like "posting semi-naked snaps and videos on Snapchat," things deemed as outlandish in any Islamic country.
The life they see in the West, and the life they live in their countries, is worlds apart. Using the Internet and having access to social media, period, are blessings to the youth in these countries.
In a Facebook debate regarding Qandeel Baloch's honor killing at the hands of her brother, I left the following statements as a comment.
"It's normal in those countries. This is just a tip of the iceberg of the honor killings taking place around the world. The only reason Ms. Baloch is in the news today is simply because she was a social media star, a celebrity in Pakistan." 
In Turkey
Even in Turkey, whose society claims to be the champion and the last bastions of Democracy in the Muslim world, girls are killed in honor killings too.
The Huffington Post reported that the "body of a 16-year-old girl who police say was buried alive by relatives in an 'honor' killing carried out as punishment for talking to boys has been discovered in Kahta, Turkey."
Similar to Qandeel Baloch's incidence, it's concerning the Muslim community, not Islam the #Religion. 
In UK
I still feel the pain of when I first read about the young British-born Pakistani girl's murder at the hands of her family.
It was the first time I read about an honor killing case in London.
"A father and his two sons are facing life in prison after they were found guilty yesterday of the honour killing of a university student who was stabbed 46 times," Guardian reported in November, 2015.
A British-born Pakistani girl murdered in honor killing came to me as a total shock.
In Afghanistan
A girl was shot dead by her "proud" brother for smoking in public and wearing Western clothes, the kind of clothing a Western girl would wear to get groceries.
This was a report I read in a newspaper.
Ferkhunda Malikzada was murdered by the young masses and recorded in their smartphones. You'd think that it's the millennium and the mentality of the young, Muslim generation within the country would've changed.
The whole world witnessed in shock the depravity of the Afghan youth in 2015 when they beat her to death.
The culture shock
Baloch's people are known to be ancient tribal people in Pakistan.
To see a girl from their tribe doing "Kim Kardashian-like" things is something way beyond their illiterate and narrow-minded imaginations.
The culture shock has built a large gap between the new, young generation and their older pre-Facebook one.  #CelebrityTV #Crime