Hillary Clinton must find other avenues to attack Trump on disability issues
Focusing solely on incident with reporter misses opportunities to make inroads with disabled voters.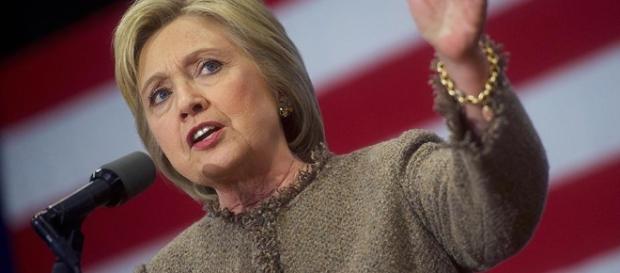 Donald Trump's public spat with Serge Kovaleski, a reporter for the New York Times who has cerebral palsy, has received a significant amount of airtime thanks to Priorities USA, a pro-Hillary Clinton Super-PAC. The Super-PAC released two ads called "Grace" and "Dante" that highlighted the incident where Trump was mocking the reporter's cerebral palsy. The latter of which was better received by disabled viewers since it had the disabled person speaking for himself. However Clinton and her allies have more material to work with than a one-off incident, no matter how deplorable. They need to start working quickly and stop focusing on a plagiarized speech.
Disability vote increasingly important
With more than 50 million people, 30 million of them voters, disabled voters are the largest minority in America. They're also the only minority any person can become part of on any given day. However, polls do not track them very well unlike other minority groups. Furthermore, the disabled are often not a monolithic for Democrats as say the black vote which has become increasingly anti-Trump. As many of them become disabled later in life, they may retain their pre-disability views. Unless given compelling reasons to do so, they may not change their view.
It also doesn't help that even though Democrats have a slightly better record, they've never really gone to bat for the disabled as passionately as they do for the black community and most of the compromises they've made with the other side have often harmed the disabled.
The minimum wage exemption for disabled people working at non-profits is a prime example. This has led to a lot of disabled voters becoming disaffected. Focusing on this minor spat doesn't show what the Democrats offer for disabled voters or their families. A lot of the latter group may not be especially concerned about the Serge incident but they may be concerned about other issues. Issues that if used correctly, can influence down-ballot races as well.
Republicans have dropped ball with disabled voters
When the Americans with Disabilities Act passed, it passed with support of both parties. Everyone understood that disability affected everyone. Lately, it seems a lot of Republicans have forgotten this. Paul Ryan has come out against the portion of the Affordable Care Act that banned insurance companies from not insuring those with pre-existing conditions, seemingly ignoring the fact that most disabilities fall under that label.
Recently, they have gone so far as to propose the Americans with Disabilities Act Education and Reform Act of 2015 (H.R.
3765). Although it is billed as an attempt to curb abusive lawsuits, disability rights groups say it would gut the ADA and make it pretty much useless.
Trump's Vice President pick may also present his own problem. As a Representative, Mike Pence voted against the Keeping All Students Safe Act, in 2010. The bill would have restricted use of restraints and seclusions in schools but was shot down by Republicans who were concerned about States' Rights. It is a major issue in the disability community and can be exploited.
Democrats playing in the margins
It's not all bad. Clinton voiced support for the Disability Integration Act and the party platform has a lot for the disabled. It's all well and good but very few people see this unless they follow every tweet. Unless Democrats and their allies play up these things the way they're hyping Trump's Serge gaffe, they're playing in the margins.