Hillary Clinton addresses NAACP in deep, methodical voice with her cookie-cutter words
It sounded like Hillary Clinton got the tone of her voice right for the occasion, but her words seemed borrowed from current administration.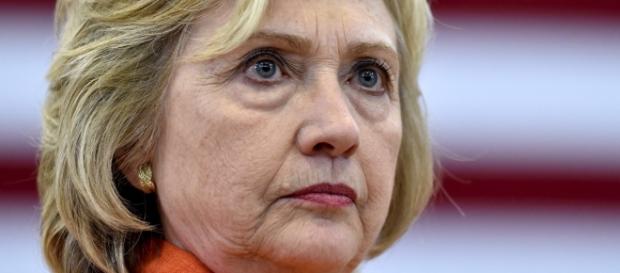 Presidential candidate #Hillary Clinton spoke at the NAACP Convention in Cincinnati and during her speech, she addressed the Baton Rouge killings in a tone that she pulled from way down deep. She said that this news "broke my heart" and then by accentuating every syllable, she tells the crowd very slowly and methodically... "This madness has to stop."  
Hallmark card-like response         
This was not too long after President #Obama took to the podium elsewhere in the country to say "These attacks have to stop." Neither of the two had a viable plan for doing so, and if they did, they weren't sharing it. Hillary went on to say that there is "no justification" for the killing of police officers while continuing on to condemn the two recent attacks, the one in Baton Rouge and the other in Dallas, reports MSN News.
No plan, just that it has to 'stop' 
She also addressed "the very real fear" African Americans have for the police. She brought up two recent incidents to back up her words on that statement. She saw a need for a change here too and was very adamant that work needs to be done, but again what that work looks like wasn't shared by the Democratic hopeful. She said:
"The deaths of Alton and Philando drove home how urgently we need to make reforms. We cannot rest until we root out implicit bias and stop the killings of African Americans."
What are those reforms and how are they going to be launched? There doesn't seem to be a plan, just very good dramatics to rehash the stories that people already know. Presidential candidate Donald Trump didn't offer a Hallmark card-like response to these horrific events like the nation's two top Democrats. 
I will be on @60Minutes tonight at 7:00 P.M. with Mike Pence talking about LAW AND ORDER and many other subjects! Bad times for divided USA!

— Donald J. Trump (@realDonaldTrump) July 17, 2016
Diamond in the rough has plans
Sure, Trump comes off as rather rough around the edges at times and some might describe him as a diamond in the rough when he expresses himself, but, at least, he didn't come out with a cookie cutter remark about how things need to stop.
Clinton and Obama both said the killings need to stop and then they stopped short of offering any hope that they had a way to do this.
Americans know it needs to end, but they are looking to the nation's leaders to get tough and have a plan on how to do this. Trump and Pence both answered the questions about getting tough on these horrific killings along with the terrorist attacks worldwide when both were asked by Lesley Stahl on 60 Minutes. You can check out the clip below to hear their answers.