Hillary campaigns for transparency while stirring ashes in 'burn bag'
A Clinton presidency would turn the White House into the Clinton Foundation.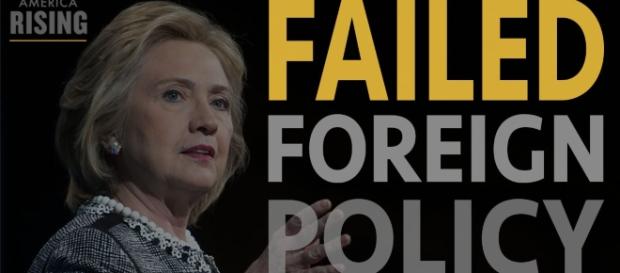 Whether an actual indictment results from the raging email scandal engulfing Hillary Clinton's campaign or not, the American people have learned once and for all that neither Clinton is to be trusted. Worse, America's Justice Department led by Atty. Gen. Loretta Lynch has thumbed its nose at the basic concept of law and order by co-mingling with Bill Clinton in the heat of the FBI's investigation of his wife. If Lynch does not recuse, it's the people who lose. The Clintons' infamous decades-long stagger through the halls of American justice have made a mockery of the nation while fueling anarchical contempt that churns deep in the belly of American culture.
Clinton essense of politically-correct bigotry
What Americans learned from Clinton's scandals is that we have one set of rules for the left-wing elitists and a completely separate set of much harsher standards for the rest of us. The multi-tiered political caste system created by vast left-wing political piracy within our society is a systemic politically-correct bigotry that weakens the foundation of our society and  threatens the basic freedoms so many Americans gave their lives to preserve.
National polls suggest that about half the American people are prepared to take the country much deeper into the bowels of totalitarianism with another four years of sweeping, overreaching-reaching executive orders by a presidential candidate whom is herself clinically incapable of following the most basic protocol for national security.
The meeting between Bill Clinton and Lynch discovered by an adept local reporter negates the credibility of the U.S. Justice Department even if Clinton is not indicted for disregarding national security as Secretary of State. On the other hand, should Clinton be indicted for her flagrant disregard for national security, her ensuing defense will be viewed as irreversibly tainted.
Clinton destroys documents in 'burn bag'
As co-presidents, the Clintons will be highly distracted by numerous lawsuits having to do with goings-on at the Clinton Foundation that is each day looking more like a Clinton money-laundering, influence-peddling fraud pit for paid cronyism. These lawsuits and the revelations that come from them would define the Clinton's third term in the White House. In one such lawsuit brought by Judicial Watch, Clinton top aid, or personal servant, depending on one's view, Huma Abedin, admitted to federal investigators that Clinton routinely destroyed her overseas schedules in a "burn bag." As Secretary of State, these documents were public records protected under the Freedom of Information Act.
"If there was a schedule that was created that was her Secretary of State daily schedule, and a copy of that was then put in the burn bag, that . . . that certainly happened on . . . on more than one occasion," Abedin told lawyers representing Judicial Watch, the conservative organization behind the emails lawsuit.
Abedin, who is married to disgraced former New York City Congressman Anthony Weiner, made the statement after being deposed by investigators in the case. Immediately, an attorney for Judicial Watch responded: "And during your tenure at the State Department, were you aware of your obligation not to delete federal records or destroy federal records?" The ongoing lawsuits have come to represent the clinical dishonesty of Bill and Hillary Clinton. The Clintons' lawlessness would permeate society hastening political chaos and giving rise to rebellion from formerly law-abiding elements.
National polls have shown the American people believe the country has been on the wrong track for years. In a satellite-driven age of swift electronic transfers that can be recorded and reproduced at will by investigators, Clinton is a technological derelict, a shifty, political relic who campaigns for transparency while stirring ashes in burn bags. Under the Clintons, the American people would trade the White House for the Clinton Foundation, and that's definitely a bad deal.