Happy 240th birthday to the United States
We hold these truths to be self evident that all men are created equal.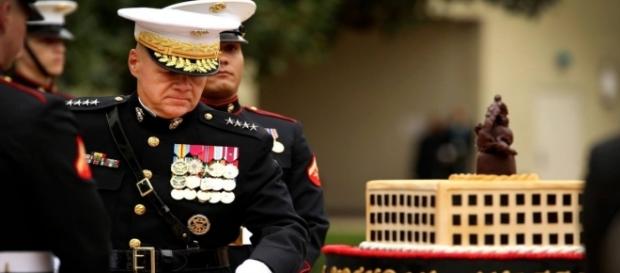 The Declaration of Independence is a statement recognizing the independence of the 13 colonies into 13 independent states.
The Declaration of Independence was signed July 4, 1776. It states that "all men are created equal," a specific framework for people of all color and creed. It is celebrated in the United States as a day of honor, family, and remembrance. It is also my favorite holiday. Generally, the entire family gets together for picnicking, swimming, boating, contests, flag raising ceremonies and s'mores. As always, the flag ceremony brings me to tears and the little ones get a lesson in history. Tonight the sky will fill with fireworks that we will enjoy from the comfort of our pontoon boat.
As a family, we are so blessed.
The US constitution was signed September 17, 1787
I discovered today that people often confuse the two. The constitution is a book of laws made by the framers of our United States. The founders in their infinite wisdom provided the ability to change the constitution but they made it difficult to do so. They didn't want rules that could be changed by a president and/or legislature at whim. Yet, they do and the voters do nothing to change it. We have become complacent and accept lawbreakers to represent us. If you don't think the Clinton's will not use the system for their gain, you need to review the Clinton Foundation. And although I pretty much lump Trump in with Clinton, I did enjoy the interviews with his children. They love and respect their dad which is something very unusual these days.
Socialism
Bernie Sanders is living proof that socialism is gaining ground in the United States. Our young people do not understand the Declaration of Independence or our constitution. Some of them don't even know the difference. It has become our job to teach our children about our #Government because they are not learning about it in our schools and universities. My 14 year-old grandson, who is heading off to college this fall told me that the constitution is a rule book no one follows today. I am so proud of him and his accomplishments, but I am sad for the world he will inherit.
A few interviews
After today's flag ceremony I asked my family their thoughts on the Declaration of Independence and what the 4th means to them. The following are the answers I received:
Keith Carroll, a 30 something on his way to the top who works for a large corporation said: It is a way to celebrate our independence from England. 
Ryan Carroll, Estimator, CFO: Independence from tyranny.
Dennis Carroll, CFO FDR Drywall: Urinals in women's bathroom.
Nonono. Independence. Freedom from government. Meaning a government for the people and by the people. You know, that thing that no longer exists.
Brett, union worker: 4 days off from work. Independence. Family get togethers.
Jamie Carroll: Quite honestly, I never thought about it before. It was always about picnics and fireworks, but things have changed. Now I think about the lives lost and the independence we are slowing losing.
The conversation then took off with opinions flying. Brett thinks the housing market is about to collapse allowing him to become a landlord. Dennis thinks the entire world system is imploding and we will soon be at war. Ryan, while concerned, sits more middle-of-the-road.
Lessons learned
Nathalia, a naturalized citizen said: The test for citizenship isn't hard, but the process is. They ask you so many questions. They wanted to know what the purpose of our marriage was. Even Denny had to go through an interview. We worried we had done something wrong. 
My daughter-in-law worked hard to become a citizen. She was not grandfathered in. 
In a few hours fireworks will light up the sky. We'll ooh and ahh, eat s'mores and have more fun before we return home to bed. If you get a chance, read the Declaration of Independence with your family. We found it informative and fun and we all learned something from the conversation that ensued.  #Donald Trump #Hillary Clinton