Great female vocalists who haven't had profound careers
Potential vocal power houses that never did get their time in the limelight.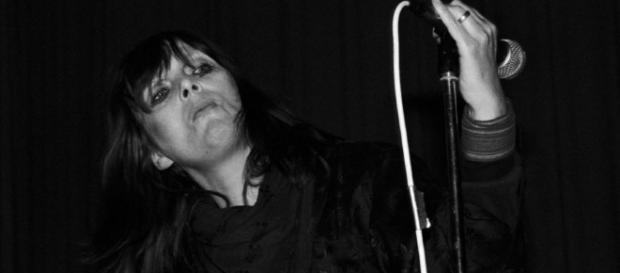 Singers wanted: talent not needed
With the way things are going in the #Music industry these days, it seems like anyone who can learn the words to a song can put out an album. Granted there are many great vocalists of our generation that have given us great music, but there are some who were great vocalists who haven't had a great career. I won't use the term successful to describe their careers because personal success is measured by your own personal standards based on what you hopes to accomplish. These women never quite made it to the top of the charts, but they till have amazing talent.
Tracy Spencer
Tracy debuted in the 90's, and had a smooth sound, similar to Tamia's.
She had the look, and the sound, but it seemed like her timing was wrong. She had some success with singles. Although Tracy seemed to have a talent for writing songs for herself and others, she just never quite had that break-out hit that could have given her music career staying power.
Tynesha Keli
Tynesha could have been a big hit, had she come out at an earlier time. In many of her songs, she sounds like a high-pitched version of Britney Spears; a sound that seemed very popular around the year 2000. She did, however, have some success with her song 'I Wished You Loved Me, which featured R&B artist Sammie. This song, however, was her only song that I ever heard on the radio. I can't quite say that her vocals would have given her career staying power had she had the right marketing team, but she definitely could have made her mark in the music industry.
Jojo
At the tender age of 13 Jojo had the vocal cords of a grown woman. This girl could have definitely made a huge impression vocally if she had been marketed correctly. She had some success with her Cover of the SWV song 'Weak,' and her second single featuring Bow Wow. Jojo has popped in and out of the scene since her break out debut, but never did quite grasp the limelight again. I sure wish that she would get it together and stick around for a while.
Heather Headley
This lady was the total package, she can sing, and write songs. She has been performing since she was a small child, and has had some success in both the music industry, as well as the theater world. Her warm velvety voice captured my ear when I first heard her single. Her entire album was full of sultry tunes that take you through the story of a failed relationship, and loves redemption. It's honestly kind of puzzling that she hasn't made a bigger name for herself in the music industry.
Each one of these women have something to offer with their vocal talent, but they just never caught on in the mainstream, but then again seeing what's playing on the radio these days, there doesn't seem to be much room for true vocal talent and someone who is not trying to get over by using a gimmick.  #MusicIndustry #PerformingArts