Girl power: The new-Girl squad - Part 1
What if Theresa May and Hillary Clinton both win the General elections?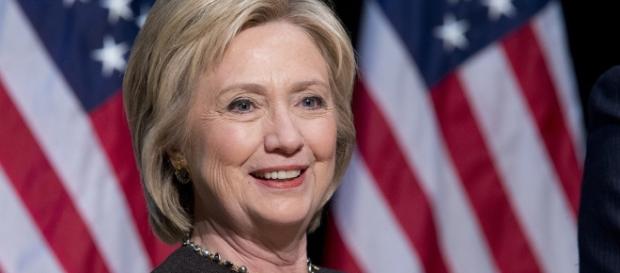 Girl power is about to get a whole new meaning in our modern times. In a historic moment we might be able to actually see women, in Beyonce Knowle's terms, "running the world." The world has been mostly run and ruled by the three superpowers collectively: the United States of America, United Kingdom and Germany.
If Hillary wins.
If Hillary Clinton wins the US Elections in November and if Theresa May of the UK, who has been noted as the most probable candidate to win the General Elections after the ex-Prime Minister David Cameron's resignation in the wake of the Brexit referendum win (23 June 2016) in Britain, becomes the next Prime Minister of the United Kingdom, they will join the great German Chancellor Angela Merkel of Germany and form a new and powerful political 'women-only' club called the new-Girl Squad (or MayCLIN).
It would be one of the greatest moments to witness in our times; to rejoice and celebrate the greatest win for the feminists as well as the general population (men included) around the world. The suffragettes, who started this 'girl power ' movement by fighting for women's rights to vote and equality, have long dreamed of the day where women held high government posts and real power and ruled the world. Their dream is so close to becoming a reality. 
The origins of 'girl power'
The term 'girl power' came into being with the explosion of the Spice Girls in the music scene. Their 1996 single Wannabe transformed the humble girl-band into global superstars and fashion icons worldwide and the hysteria that followed the girl-band around the world was similar to the one originally felt by the fans of the British boy-band -  the Beatles. Then, years later, the world was introduced to Beyonce Knowles - We run the world song - Enough said.
In the wake of the recent police brutality against the black people in the United States Beyonce Knowles wrote a powerful letter regarding the Alton Sterling and Philando Castle murders at the hands of the police. In the letter she has demanded that officials to "respect our lives" as black lives, and any life for that matter, does matter. (Check out #blacklivesmatter).    #Election 2016 #TaylorSwift #Brexit