Fergie premiers new "M.I.L.F. $" video
Fergie's newest music video "M.I.L.F. $" features celebrity moms, hardworking women, & milk everywhere.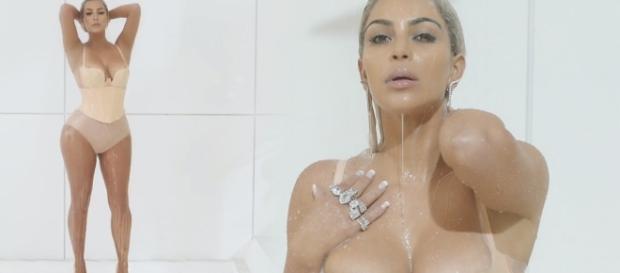 Initial reaction
Once again, Fergie has proven she can make absolutely anything cool. When I first opened my Facebook feed this morning, Kim Kardashian had posted a picture of herself covered in some sort of whitish goop. I'll admit, my mind went completely somewhere else. Like, um, what is this? What is Kimmy trying to promote here? But then, I realized it was milk! And, apparently, she wasn't the only one promoting it. Beautiful faces including Ciara, Chrissy Teigen, Devin Aoki, Natasha Poly, Alessandra Ambrosio, and Amber Valletta had all taken part in the project. At this point, I assumed it was a new "Got Milk?" ad. While I'm still unsure if they are part of the campaign, one thing is clear: Fergie had just debuted her new single, "M.I.L.F. $"
Fergie hasn't released a hit single since "L.A. Love" in 2014
The "M.I.L.F.
$" #Music video kicked off with a huge white milk bottle stating "Mother I'd Like to Follow" across it.  As we all know, MILF has stood for Mother I'd Like To F*** in the past, but mama Fergie just redefined it. She invites us into a 1920's pastel-inspired neighborhood full of celebrity moms. The camera scrolls by Fergie striking a Yoga pose, Devin Aoki bending over a glitzy mini van, Natasha Poly trimming trees while taking care of her kids, and then passes by new mama Chrissy Teigen nursing. Whoa! Did Fergie just promote mom's exercising, working hard, and public breast feeding just six seconds into her video? Why yes, she did.  The camera goes on to reveal Amber Valletta with a sign "Mayor of MILFville: Mom I'd Like to Follow."
Fergie pretty much slays throughout the rest of the video.
She dresses up in lingerie, as a sexy school teacher, and a classic waitress. Ciara busts a few dance moves while #Kim Kardashian has a cameo of her doused in milk while rocking some seriously high heels. Meanwhile, drooly milkman, Jon Kortajarena, oogles over these sexy mamas. The video concludes with an Instagram page of all the famous mothers posing with the byline "Mother I'd like to Friend." #Celebrities