Despite propaganda: Britons would 'Brexit' again in second referendum
All over Europe media stations claim that Britons were regretting their choice to leave the EU. Polls expose this claim to be exaggerated.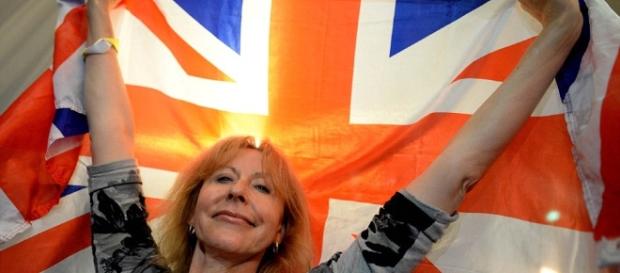 "#Brexit Hangover", "#whathavewedone" - pro EU-media all across Europe is telling its consumers the same tale: Britain regrets what it has done, the Britons don't want to quit the EU anymore after having seen the consequences. And indeed the situation is frightening: The major political parties of Britain, the mainstream-conservative "Tory" party and the social-democrats from "Labour" are busy with self-mutilating instead of presenting their vision for the future of an independent and free Great Britain.
Brexiteers keep silence, Remainers get loud
In addition, the "Tory"-politicians who took part in the "Brexit" campaign did not show up in the first days after Brexit.
Almost nobody of the winning side actually claimed to be victorious. In fact they kept silence and let the remain side water the country with its katzenjammer and fear stories. The truth is: Stock markets survived the event quite well considering the fact that the Brexit was nothing less than a political earthquake putting whole Europe in shock. And the EU finally won't stop trade with Great Britain since the economic ties are too close and the profit is too big for both sides.
96% of Brexit-voters are confident
But these thoughts are playing no role at all in the current liberal media broadcast in Europe so that it seems to be likely that the common story that Britons would regret their decision actually is true. But Britons maintain their reputation to be an unrepentant people: A study by Opinium, quoted by The Independent, shows that as much as 93% of Brexit-voters are still happy about the outcome of the referendum.
On the other hand, 96% of Remain-voters are sad about the outcome, meaning that 7% of Brexit-voters and 3% of Remain-voters are dissatisfied
Britain would still decide to leave
In absolute numbers 1,2 million "Brexit" voters would not vote again to leave the EU if there was a second referendum. 645.000 "Remain" voters would probably vote to leave. In total the margin of 1,2 million voters in between the successful Leave-campaign and the defeated Remain-campaign would narrow to about half, but undermining the majority obtained the first time around. Nevertheless, the Britons would still vote to leave with a comfortable margin of more than half a million voters. This is a signal to the elites: respect the vote and hear the voice of the British people.  #EuropeanUnion