Democrats and Clinton are teaching people what not to do when running for office
With all kinds of scandals erupting before the election, lessons can be learned.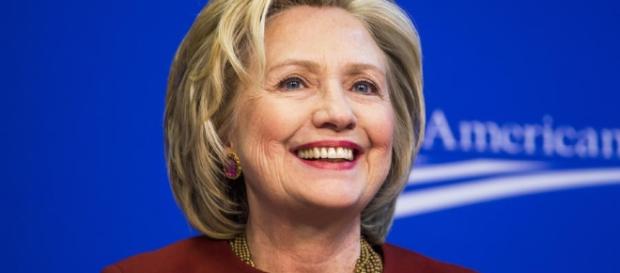 There are certainly a lot of lessons we can learn the past week or so from the Democrats, especially, say, if for some reason, you ever plan to run for President or become a politician some day. And even if you don't want to be President or any type of politician, you can still take away a lot from what we've seen from this party if you simply want to be what most of us call ethical people. Regardless, if you're ever planning to run for office, here's a few pointers you can take away from what you saw from the Clintons and the Democrats, and that circus event known as the Democratic National Convention.
Be very careful with your Emails.
Realize that Emails are stored on servers and if you're not careful about that fact, your Emails can be hacked.
What's surprising is that for a party that likes to act like the rock n' roll youth camp roll call benefit, Democrats seem to have absolutely no concept of the technology that the younger generation can aptly use against them to expose the hilarity of the Democrat's personal exchanges. Honestly, they did so little to keep their Email exchanges on the down-low that just about any motivated American teenager with half a brain probably could have hacked in to their servers and exposed them. What's surprising is that it took this long for it to happen.
Destroy proof of collusion.
When colluding with others, don't leave behind obvious proof of it. The WikiLeaks email release demonstrated how some senior level Democrats were working with Hillary Clinton to undermine Bernie Sanders' chance at winning the election.
What's certain here is that the Clintons are either complete idiots as far as understanding the security of Internet exchanges, and maybe the Clintons just need to hire some advisors with higher IQs than Forrest Gump's.
Avoid media misrepresentation.
It's not a good idea to misrepresent what your party stands for to the media, and again, lack any knowledge in cybersecurity when communicating about it. It kind of shows that your entire party is lined with hypocrisy and opens it right up to the public, and also how supremely unintelligent this party is overall about using these types of exchanges. After all, there's no doubt now that the Democrats had the money to invest in some top-notch security to suppress these Emails in the first place, right? They apparently just lacked the knowledge about the obvious risk (very dumb) or willingness to invest their now obvious money in the security (very cheap and dumb).
Watch the fundraising.
When you're using illegal fundraising tactics with top-level members of your party, which is basically money laundering of the highest sort, and you're Hillary Clinton involved in the party that openly speaks out against this type of campaign arrangement, your'e kind of lying to the public. In fact, your whole party is lying to the public. Just keeping up with the Clintons means keeping up with hypocrisy, I suppose.
Be careful who your new friends are.
When somebody's been proven of obvious corruption and your name, like Hillary's is, is already linked to all kinds of lies and political corruption, it's probably not a good idea to select that somebody to work on your campaign. Well, Debbie Wasserman Schultz, who was banned from speaking at her own convention, and also had to step down because it had been proven that she'd been involved in corruption, was hired by Hillary Clinton. That's just not a very good way to remove corruption from one's name—by hiring the corrupt.
Anyway, my mother always told me you are like whoever you decide to surround yourself with, so maybe they really are the best of friends, and their little best friends' necklace halves aren't those little golden hearts you remember. Instead, they're black.
So, if you ever want to run for office, or be President, I'd say the Democrats did a fairly fantastic job this week teaching us all exactly what not to do, or what a big group of donkeys they in fact are.
Click to read more
and watch the video
or