Chris Christie says that Ted Cruz was 'selfish' not to endorse Trump
Cruz still stands by his non-endorsement of Trump because of his attacks on his father and his wife.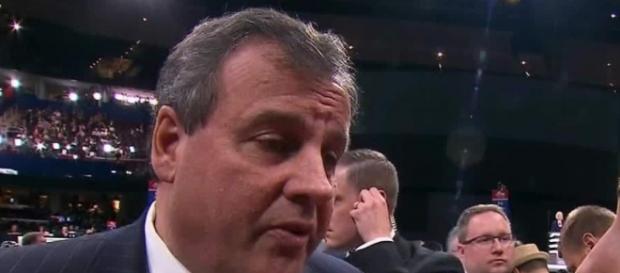 New Jersey GOP Governor Chris Christie, whose presidential hopes were dashed in the primaries by #Donald Trump, says that Texas GOP Senator Ted Cruz was "selfish" not to endorse Donald Trump in his GOP Convention speech on Wednesday evening. Christie also berated Cruz for violating his "pledge" to endorse the eventual GOP nominee, no matter who that person turned out to be.
Christie went so far as to say that it is Cruz's "job to keep his word." That comment appears to be particularly ironical to this observer, considering the fact that the Trump campaign describes itself as bringing about "change" and not conforming to the standard rules of the Republican Party.
Political suicide.
Michael Cohen, a Trump lawyer, stated that Cruz's non-endorsement as "political suicide." Of course, Cohen seemingly has forgotten the fact that the average attention span of the American People on political matters is a matter of months. More than likely the American People will have forgotten about Cruz's non-endorsement of Trump by the time he runs for office again and when reminded of it by the media, most Americans no longer will care about Cruz's non-endorsement of Trump.
Cruz stands by his convention speech.
#Ted Cruz told reporters that he stands by his non-endorsement of Trump because of attacks upon his father and his wife Heidi by Trump. Trump had made very disparaging comments about Cruz's father, Rafael Cruz, stating that he was with John F. Kennedy's suspected assassin Lee Harvey Oswald on the day of the assassination.
Trump also posted a very uncomplimentary photo of Cruz's wife Heidi on social media. Cruz did not feel that he could endorse Trump because of the attacks and because of his sinister motives for launching those attacks. In an interview after his convention speech, Cruz stated that although he had made a pledge to support the eventual GOP nominee, that the pledge did not entail endorsing the GOP nominee after he waged vicious attacks upon members of his family.
Cruz fell into Manafort's trap.
What Cruz did not realize at the time he delivered his non-endorsement speech, and which he still seems not to realize, is that his entire speech, from start to finish, was a set-up by Paul Manafort. It went like this: Manafort invited Cruz to speak on the third night of the convention, which is a high-viewership evening, knowing that Cruz was not going to endorse Trump. Manafort needed a way to humiliate Cruz and make a spectacle out of him. That is exactly what Cruz did to himself when he failed to endorse Trump and told his nationwide audience to "vote their conscience." Cruz marginalized himself and the conservative faction of the Republican Party.
This is how Manafort won the Cruz voters over to Trump for the general election. And this will enable Trump to be competitive in the swing states, which are the states that will make the difference in the November election. This was a brilliant, calculated and well-executed political ploy by Manafort, one that was so well-performed that Cruz still is totally unaware that he has fallen into a trap.
Ah, but to be so shrewd.
It is quite obvious at this point that 2016 will be the year of the shrewd candidate. It appears that at least for this year, that experience, good policies, and "endorsements" are not going to make that much difference in the outcome of the election. Suffice to say that this year, unlike any other, is the one in which downright shrewdness is going to decide the election. Oh, if you don't believe that, just ask Ted Cruz, that is after he finally realizes that he has fallen into a trap. #Election 2016