Chris Christie 'livid' he's not Trump's VP pick, but the writing was on the wall
Donald Trump bypassed Chris Christie for VP and it sounds as if the New Jersey Governor is more than peeved over this today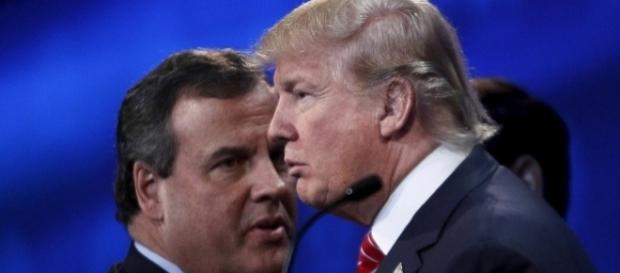 Chris Christie was "livid" that he wasn't picked as Trump's vice president running mate. Trump's top adviser, Paul Manafort, was reportedly overheard in Cleveland confirming that Christie was indeed peeved when learning it was Pence and not him that Trump took under his wing.
Christie's peeved
Christie did all but jump through hoops to get that job and even before he knew Trump picked Pence, he said in an interview that "I am not going to say it won't bother me if I'm not selected." He burned a lot of Republican bridges standing behind Trump and he was one of the first big-name Republicans, who is establishment-friendly, to support him.
New Jersey Governor gave it his all
When Christie declared his support for Trump, it gave the presidential hopeful the first insider credibility he needed as others out there vowed to stop Trump from getting very far in his campaign. According to the Washington Post today, an unidentified man said to Manaford, "Christie was livid, right?" and Manaford answered, "Yeah." 
Trump-Christie ticket impossible feat
#Donald Trump could only pick one vice president running mate and the hopefuls on his shortlist knew this going in, but Chris Christie is honest when he confesses that he is disappointed it wasn't him. While Christie would have made a great vice president when it came to getting down to business beside Trump, getting a Trump-Christie administration into the White House was probably an impossible feat.
A refined pick
The writing was on the wall if Trump wanted to win this election – he'd have to pick someone who complemented his values, but who was on the other end of the spectrum personality wise, so in walks Mike Pence. A Trump-Christie administration would have gotten down to business and there wouldn't have been any sugarcoating when it came to the problems or solutions.
Trump with Christie as his VP probably would have been seen as the ideal top tier of a new administration once they started cleaning up the government, but Christie won't get his chance as VP to do this. Although, don't count Christie out as an important player in a Trump administration, as most surmise Trump has a place for him elsewhere.
While many believe this is just what this country needs, a powerhouse duo, Christie is too much like Trump to appeal to the folks who then nominee hopes to sway his way before the November elections. Trump would have a better chance of enticing the on-the-fence voters with the much more refined Mike Pence by his side. Still, many would argue this country doesn't need refined and while it probably doesn't, there's a slim chance of Trump getting elected without it and the end goal is for him to get into the White House. 
Chris Christie can take pride in the fact that people see him very much like Trump and that's a good thing considering Trump's chances at sitting in that seat about to be vacated in the Oval Office are looking better every day. #Republican Party