Charles Marsala for U.S. Senate - A Unique Opportunity for Louisiana and America
Louisiana and America benefit from Marsala's proposed solutions to numerous challenges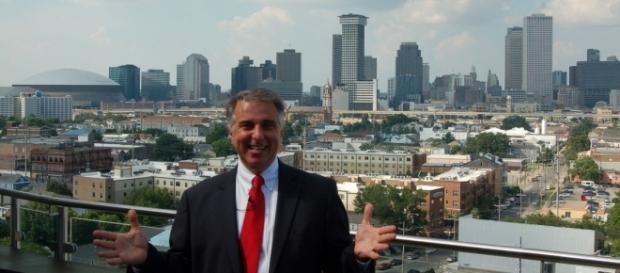 The race to represent Louisiana in the U.S. Senate is comprised of 24 candidates; one is a Louisiana native with business and political success in California's Silicon Valley. This article explores his resume and initiatives.
In the early 1900s, Charles Marsala's family settled in Monroe, La. and in 1960 his parents moved to New Orleans. He attended St. Francis Xavier and Jesuit High, where he served as Student Council President, working with New Orleans Mayor Mitch Landrieu in student #Government.
Marsala attended Nicholls State, University of New Orleans, and graduated from Tulane University in 1982 with a degree in mechanical engineering.
He accepted a position in California as a Measurement While Drilling Engineer. He transferred to military workspace design and, later, e-commerce before becoming Mayor of Atherton, Calif.  
Only former Mayor in the Senate race
From 2002-2010, Marsala served on the City Council of Atherton, home to sports legends Y.A. Title of LSU and Willie Mays of the S.F. Giants, as well as Silicon Valley executives, such as Meg Whitman of Hewlett-Packard. Marsala has connected Louisiana entrepreneurs to Silicon Valley leaders. He received the Leadership in Action Award from the League of Cities for his work educating newly-elected officials on unfunded mandates, pension liabilities, and protection for proper allocation of financial tax resources.
During the New Orleans monuments debate, Marsala advised the City Council they likely violated procedures and should rescind their motion to remove the monuments.
Other cities face similar challenges, at the expense of taxpayers, and Marsala proposes to develop a federal template to address the issue across the nation.
Bipartisan results for a better environment and effective government
In 2006, Marsala signed the Mayor's Climate Protection Agreement, created the Environmental Programs Committee, and founded "Earth Week," an event featuring environmental startup companies.
In the San Francisco Bay area, he worked to build bipartisan coalitions, realizing all parties bring ideas, value, and solutions. In 2006, he was invited to join Gov. Arnold Schwarzenegger's Bipartisan Leadership Team. He was on a multi-city team with the Sequoia Union School District to build a $25M performing arts center.
Senior financial issues
After passing the Series 7 & 66 Securities, Lending, and Insurance licenses, Marsala analyzed financial scams on seniors and how to protect assets while meeting long-term care needs. His weekly financial advice column was approved to be a book of 66 financial life topics.
Marsala has identified recent legislation that would leave seniors exposed to more financial scams, an area reported to cost seniors over $20B per year.   
Harmful algal blooms and saving wildlife
In 2014, Marsala launched AWE News to produce wildlife and environmental documentaries. The show was recently nominated for regional Suncoast Emmys.
Numerous states have had unprecedented harmful algal blooms resulting in massive fish kills, beach closures, increased allergies, bacterial infections, and suspension of oyster harvesting. He investigated and interviewed principals, including Gov. John Kasich, to determine what solutions exist or need to be created. He hosted a conference in 2016 to start the conversation.
Marsala drafted and sent a bill to Congress to reduce ivory-funded #Terrorism by changing wildlife trafficking to a financial crime as both a way to save wildlife from extinction, as well as to help protect the nation's security. Illegal wildlife trafficking is estimated at $19B annually and helps fund terrorism. The U.S. is a major market. HR.2492 passed the House of Representatives, but without any support of Louisiana's Congress members. He intends to move the bill through the Senate.  
Marsala's campaign created an YouTube channel, "Marsala for LA," to promote discussion of specific topics. His theme of "Join the conservation. We are smarter together." could be well-suited for Congress. #Republican Party