Brexit could be good for Britain in the long run
With Britain having left the EU the pro-Remain voters have failed to see the good that Brexit would do to the nation in the long run.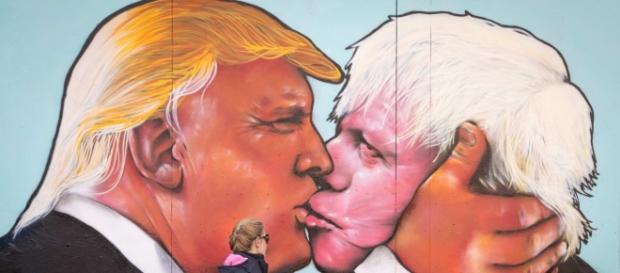 Brexit and the Syrian refugees
The influx of the Syrian refugees via Turkey has been the main catalyst for Britain to leave the EU bloc. The recent terrorist attacks carried out by the Islamic State (or ISIS) at the Atta Turk Airport has not only rocked the nation but the whole world. These attacks were carried out in the "heart of darkness" (a quote taken from Joseph Conrad's titular novel about imperialism in Africa), in the heart of Turkey (Europe) where ISIS, in a Trojan-style plot, have taken refuge in the shape of the Syrian refugees.
Claims Brexit might be good.
Nigel Farage in the UK, who has since quit as Ukip leader after the death threats following the #Brexit vote, and #Donald Trump in the US have both categorically claimed that Brexit would do Britain good. They believe that these so called 'Isis -refugees', in the middle of some dreamy night, would come down from the Trojan-horse and attack Europe (and later try reaching America with their European Union passports) from within.
For once (maybe twice - Trump caused an uproar by saying that Saddam Hussein was right for killing the terrorists. The Iraq war got out of control since Saddam Hussein's demise and these pro-Leave party leaders around the world seem to be right about a terrorist attack as the recent Turkey blasts at the Atta Turk airport proved their fears of an imminent terrorist attack on the European as well as American soils was right. This is happening already. The terrorists have entered Europe (Turkey) already. These so called Jihadists ISIS suicide bombers "walk casually into Istanbul terminal before blowing themselves up" (as cited on the Daily Mail Online  29 June 2016). 
Brexit and the non-EU tourists.
Since the Brexit referendum win, the value of Pound Sterling has dropped drastically making it easier for tourists from non-European Union countries such as the United States to visit England.
American tourists visiting London had to think twice before packing their bags for their holidays in Britain but since Pound Sterling can be bought really cheap (1 British equals 1.29 Dollar. Source: Google) people are flocking to London and other parts of England to spend their holidays. Besides, airlines and hotels are also offering big discounts in England to attract non-EU tourists. London, one of the most-visited city in the world, has inspired many Americans to write songs about it. Now anyone can book a cheap flight to London and dance to Fergie's titular song "Oh Snap...Wanna go down like London London London." #World Politics