A black persons fear of living in America
The controversial police shootings of Alton Sterling and Philando Castile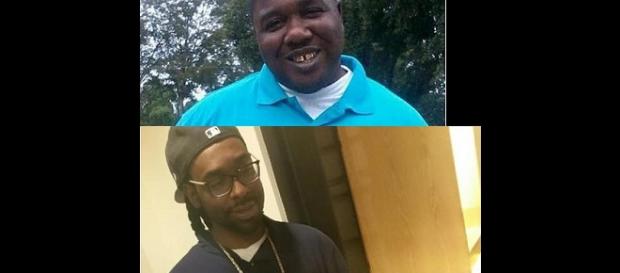 I believe all mothers have a natural protective and concerning nature when it comes to their children.  No matter the race or background, I believe we all pray for the safety and well being of our kids.  But as a black mother, I have an even more chilling fear which plagues me daily.  It's the fear that one day my son's life will be cut short by the very people who are supposed to protect and serve.
A constant fear
I remember one day in the grocery store near my home with my son who is autistic and my nephew who was nine years old at the time. Both boys stepped away out of my sight while I was waiting in the lane to be checked out.
 When they didn't return in a matter of six to seven minutes, my mind starting racing.  I started thinking what if someone misjudged an autistic character trait of my son as a sign of aggression and called a police officer or armed security guard? And then what if my son's lack of understanding an officers request, was mistaken as an act of threatening noncompliance?
You may say that these thoughts are silly or that I am worrying myself over nothing. If this is the case, you are not probably not black.
Kelly Rowland, Grammy winning solo artist and former member of the world renowned girls group Destiny's Child, recently admitted she cried when she found out she was having a boy.  
"I remember being pregnant with Titan and the moment the doctor said, 'It's a boy' and there were all these shootings happening with our young men, I just began to weep," the singer expressed at the Essence Festival this past weekend.
Did Alton Sterling and Philandro Castile have to die?
Once again our country is facing the what ifs and the whys behind the controversial killings of two black men at the hand of police officers.
Alton Sterling from Baton Rouge, Louisiana was standing out in front of a convenience store selling homemade CD's.  According to Baton Rouge police, they were dispatched because a caller said he was acting threatening with a gun.  Video shows Sterling was shot dead while being held down by two police officers.
Philando Castile, a black man from Falcon Heights, Minnesota, was pulled over for a busted tail light.  A live streaming video captured by woman who the victim's family calls Diamond Reynolds, shows a shot and bloody Castile.  According to Reynolds, he was reaching for his driver's license when the officer shot and killed him.
Both shootings are currently being investigated.
There is no secret, we are living in questionable and turbulent times.  But are we to remain in fear and silence in the only place we have ever known as home? #Crime