Tributes continue in the aftermath of the Orlando shooting
Kid Cudi says hip hop doesn't show much support toward the LGBT community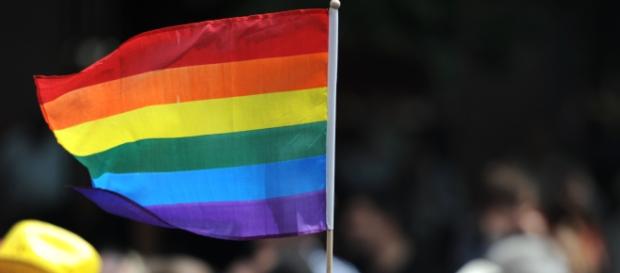 The aftermath of the tragic Pulse night club shooting in Orlando has shaken up everyone around the world. This unexpected hate #Crime towards the LGBT community makes me question how far we've come as a people in order to accept the differences between us. Once we all realize that everyone has the right to be who they are, the more equality and peace will spread across the world.
Gunman Omar Mateen, is said to have pledged allegiance to #ISIS and proved his dedication by murdering 49 people and injuring 53 during the attack. His wife and father have spoken out since the the attack saying they tried to stop him, although neither of them attempted to contact higher authorities.
Celebrities and countries have shown support to the fallen and their families by displaying tributes all over the world. France lit up the Eiffel Tower with the rainbow colors to represent the tragedy, Beyonce performed "Halo" in dedication to the victims, and Melissa Etheridge released a new song titled "Pulse" honoring the victims.
Hip Hop and Gay Rights
Hip hop artist Kid Cudi also expressed his sadness towards the incident and speaks on how he believes the hip hop community hasn't been as outspoken with support towards the LGBT community, so he'll be the one to do so.
The Hip Hop community is the least outspoken about gay rights and Ima go out my way to change that.

— The Chosen One (@KidCudi) June 12, 2016
Does Cudi have a point? Well for starters there aren't many songs that support homosexuality, Macklemore's song "Same Love" may be the only direct rap song that speaks on the LGBT topic.
There are no openly homosexual rappers, unless you count that person on Love & Hip Hop whose music I've never heard. Lastly Frank Ocean is the only openly bisexual male who's affiliated with hip hop.
Although Cudi may have a point with his statement, I wouldn't consider the genre to me homophobic as some others would say it is. Hip hop is known to have a hardcore exterior, and because of this many may believe that fully accepting the LGBT community would show a more lighter softer exterior. No this doesn't make it right, but small changes turn into major alterations of the entire genre. Another reason why hip hop hasn't acknowledged much of the LGBT community is because the essence of hip hop is created from the writers personal experience, so if there are no openly homosexual artist how could one identify from a perspective they've never experienced. However I do think that the hip hop community should show more empathy for the LGBT community, because we're often stereotyped just as they are. #Terrorism