'Trexit': Europe traumatized by the 'Brexit'.
The victory of leaving the EU is a huge defeat for the European project.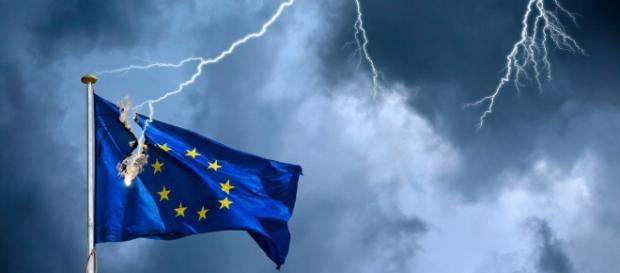 The victory of supporters of Brexit is a massive defeat for the European project.
Until today were many who thought the UK was the quintessential country had managed to combine the European project with their national identity, while maintaining its currency, its borders, parliamentary sovereignty and foreign policy.
From this unique position forged by many prime ministers within the EU, London has managed to be one of the most influential, and increasingly independent countries. If anyone has been able to play and win both European and global board, is the United Kingdom.
'Trexit': Europe traumatized by the 'Brexit'. UK votes to leave the European Union Markets sink, and the pound falls to the level of 1985 by the 'Brexit.'The British referendum on the EU forces to undertake a change of course Instructions to agree to a divorce within the European Union'European Nationalist.
The United Kingdom came in 1973 in the European Union defeated by a profound economic crisis, socially divided and completely disoriented by the loss of its position in the world. Today, in 2016, 43 years later, the UK is a vibrant, rich, dynamic, open, cosmopolitan and influential country.
It may have, paradoxically, been precise that British reborn within the EU and through it which has led to a majority of Britons convinced that alone can fend again. Moreover, no doubt they will. No doubt. If this were true, the European Union would be revealed as a British historian Alan Milward said precisely not a federalist integration project, but as a tool for the rescue of the failures of Europe after the Second World War nation-states world.
What will happen now?
It is somewhat paradoxical that the confidence they have shown a majority of Britons to vote for leaving the European Union is symmetrical to the gloom that caused in the rest of Europe and the enthusiasm among Europhobes, which will celebrate and want imitate.
After the British vote, the EU seems today to the UK 1973: lost and disoriented, overwhelmed by events, without a clear plan of future. After years of bailouts member states hit by the crisis, it is urgent to rescue the European project.
This requires that European leaders will draw a plan and support it politically with all the consequences. Cameron opportunism has opened a gap: overcome it requires a great leap forward. Otherwise, we will fall into the abyss of disintegration. #News #World Politics