Tracking the music industry's royalty from the 60's to the present
A look at top performers like Elvis, Michael Jackson and more, and where they rank in music royalty.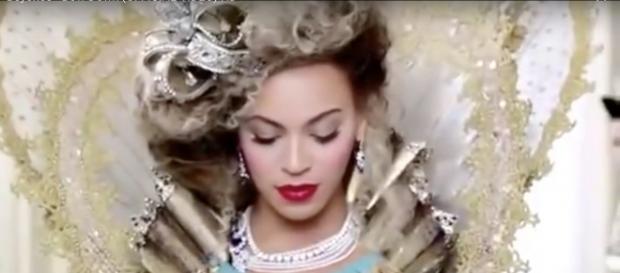 There's a reason why great entertainers are called royalty, because there's a ranking system. There are princes and princesses, who don't have the title of the monarchy, but can still claim regality in their respective fields. Here's a look at #Music's royal line throughout the years.
The King of Rock and Roll
Elvis Presley was known as The King. His music was a bit of pop mixed with rock. Hits like Love Me Tender and Jailhouse Rock secured Presley's reign from the latter part of the 50's until his shocking death in 1977 from an apparent heart attack. While he lived, he left an indelible memory in the hearts of fans with his taboo hip gyrations and his collection of starring roles in cinema. Beatles bandmate, John Lennon once said, "Nothing really effected me until I heard Elvis.
If there hadn't been an Elvis, there wouldn't have been the Beatles. That's a high compliment to give anyone.
Michael Jackson
After Elvis' death, a young boy from Gary, Indiana named Michael Jackson took the world by storm and became the King of Pop. He was born when Presley's career began in 1958 and at the time of Presley's death, Jackson's solo career apart from the Jackson 5, was just beginning. The performer hit the peak of his career in the late 70's and 80's with the release of two albums, Off the Wall and Thriller. Not only did he showcase original dance moves like the Moonwalk, but he's claimed eight Guinness World Records and won 13 Grammy awards in his stellar career. Jackson died in 2009 at the age of 59.
Purple reign
#Prince Rodgers Nelson was simply known as Prince and the funk performer was Michael Jackson's main competition.
While Jackson was celebrating the success of Thriller, Prince was releasing the Purple Rain soundtrack and film of the same name, which he starred in and won an Oscar for Best Original Score. Some say that Prince bested Jackson because he outlived him by seven years, but others contend that Jackson's throne was never in jeopardy. In any case, Prince's purple reign lasted from the 80's until April 2016 when he died.
Prince Rogers Nelson
producer
arranger
composer
genius pic.twitter.com/1N2GboX40y

— Alexander Nevermind (@djlesboogie) June 7, 2016
Madonna
Born Madonna Ciccone, the singer rose to stardom in the 80's. Many regard her as the Queen of Pop, but she's mostly seen as the queen of reinvention. Throughout her career, she has been controversial (wearing cone shaped bras onstage) and outspoken. Her music has gone from bubble gum pop to heavily influenced electronica music. She remains the fourth best selling act of all-time according to the Guinness World Records with over 300 million albums sold.
Super Bowl halftime @Madonna one and only real queen <3 pic.twitter.com/LbbCuHcigb

— k (@mlc_mr) September 6, 2015
Beyonce Knowles
They call her Queen Bey. Beyonce Knowles started out as the lead singer of Destiny's Child and then later rose to have a stellar solo career thanks to her alter ego Sasha Fierce. Like the performers before her, the singer can sing, dance and act. Her tunes are signature R &B/club/pop hits that have fans flocking to the dance floor. However, recent releases like her visual album Lemonade and her new song, Freedom with rapper Kendrick Lamar have caused some to wonder if maybe 'Yonce felt the crown was to heavy to bear. Many assume that Lemonade was about the singer's marital problems with husband Jay-Z, but some have speculated that it spoke of a weary performer who contemplated giving up her crown briefly. In Freedom, Beyonce says, "I'ma keep running 'cause a winner don't quit on themselves." The line certainly seems to support this theory.
The Princess tries to take the throne
Of course if Beyonce did contemplate quitting, Rihanna was waiting in the wings. The singer is signed to Rockafella Records and has been known as the Princess of R&B. Right before Beyonce released Lemonade, Rihanna released Anti in conjunction with her autobiographical Samsung commercial, AntidiaRy. On Rihanna's twitter page, she even had one tweet where she's wearing earphone crowns. Whatever the case, those throne stealing rumors were quashed with Beyonce's surprise performance at the Super Bowl 50 and Rihanna's 2016 Grammy's performance cancellation. 
Rihanna coming for Beyoncé's pettiness crown pic.twitter.com/hxoPNpta6h

— KendrickKnowles (@BaddieVirgo) January 25, 2016
#
MusicIndustry