The forgotten massacre of 2 million Armenians in 1915 by Muslim Turkey
The Muslim Ottoman empire committed genocide of Greek Christians and has never apologized.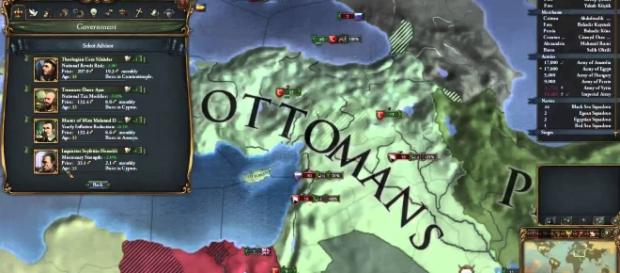 Today the Turks are complaining about the terror attacks, like the recent attack in Istanbul. But the Moslem Ottoman empire committed great crimes against non-Muslims. In 1915 the Muslims carried out a systematic genocide of some 2 million Greek Christians who were citizens of the Ottoman empire. The Pope on a visit to Armenia has condemned this massacre and has called it genocide. Turkey has responded by criticizing the Pope.
The act of genocide
Turkey is a Moslem nation that has a facade of secularism. Slowly the mask of secularism is slipping with the present government wanting more Islamization. Even now the Turks are killing Kurds and thus it is no surprise that they massacred 2 million of their own citizens.
Perhaps it's in the Muslim character to kill. This is sanctified in their holy scriptures. One must credit Donald Trump  for recognizing the true nature of men who follow Islam. In 1915 when this massacre took place the First World War was in progress and the Allies did not notice this act of genocide. America at that time had not entered the war. The Armenian massacre is one of the forgotten massacres and needs to be highlighted. This gives us an understanding of Islam.
The future
The Moslem Turks cannot claim innocence as given half a chance they can be ruthless. They also treated the Christians as second class citizens and levied the Jizzia. There is no justification to exterminate hundreds of thousands of Armenians. After the war, Kernel Mustapha abolished the Caliphate, but all his good work is being watered down by the present government.
Islam has a peculiar trait where minorities are targeted and killed. The ISI is continuing this philosophy as they go about killing Yezdi's. Islam must be confronted and to my mind the only person alive to this danger is Trump. He, however, trails Hillary in the Gallup polls. The Turks cannot be trusted and it's about time their actions like butchering the Kurds is halted. Obama is not really concerned and Hillary is beholden to him. One hopes the American voter will exercise maturity. #Terrorism #Crime