Sense of place makes little room for public art
Putting contemporary sculpture in the street often sets people's nerve on edge.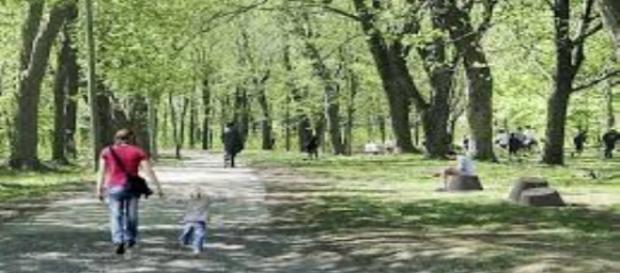 It's important to confront this truth right off: visual art will never be a popular Art. Leonardo is big, but Lady Gaga is bigger. Painting and sculpture just don't get the following of movie or pop stars and those in the music world. Movie critic Pauline Kael once compared the sound of Maria Schneider's underwear being ripped from her by Marlon Brando in "Last Tango in Paris" to the first four notes of Beethoven's Fifth Symphony. Not even an Old Master's chef d'oeuvre garners such high praise. Performing arts is the popular one, not visual art.  
And that goes double for public art, which usually collects boos. Richard Serra's's "Tilted Arc," the 120-foot-long, 12-foot-high bowed steelwork was uninstalled from Manhattan's Federal Plaza at the insistence of the public.
People saw it as a poke in their eye, making Serra a poster child for a phrase that political scientist Marshall Berman uses to describe brutal redevelopment schemes -- "a shout in the street." The phrase, noted in Berman's 1988 book "All That Is Solid Melts," also applies to other works seen as  eyesores.
What's wrong with this picture?
The latest "shout in the street" are the dozens of granite sculptures resembling tree stumps planned for a downtown Montreal park to celebrate the city's upcoming 375th anniversary.
"I voted against it because I don't think it's adding a lot of value to the mountain to add granite tree trunks," Dida Berku, a councillor in the suburb of Côte-St-Luc, told the Montreal Gazette. She's not alone. The project has not only been criticized as intrusive, but also as inappropriate for a natural setting.
Despite the opposition, last month the city council okayed the sculptures; although reportedly, members weren't shown the warning from the city's heritage advisory body that the sculptures would alter the hill's topography, and not in a good way.
Also panning the project is the preservation group Les Amis de la Montagne, which called attention to the thinking of landscape architect Frederick Law Olmsted, best known for New York's Central Park, who also designed the Montreal park: "Just as with his other urban parks, Olmsted wished to avoid a proliferation of structures...His goal of making the mountain accessible to the public for recreational uses does not provide grounds for the installation of architectural art."
The common language is not so common
All that said, Montreal mayor Denis Coderre defends the sawed-off tree lookalikes saying, "It's not a stump. It is a piece of art. So of course it's subjective. Of course you will have some people that are in favor or against it." He's right. While the term public art suggests a common language that speaks to everyone, it doesn't. It can't. It's not sofa art. It's not meant for  one's living room. Even if it were, it will never be as popular as Lady Gaga, so we shouldn't expect sculpture in the street to be applauded, unless it gets up to sing and dance. Hamlet was right. "The play's the thing."