Hillary Clinton basks in victory while Donald Trump reels
However months remain for election 2016 and anything can happen and likely will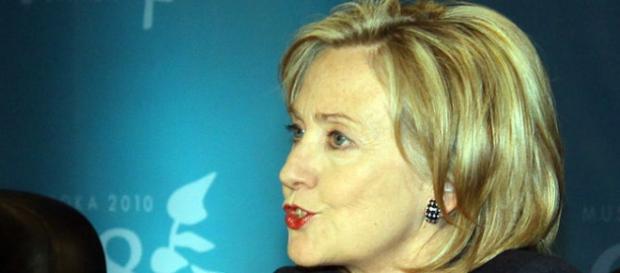 Hillary Clinton celebrated her status as the first presumptive woman nominee of a major American political party in a speech in Brooklyn and set up two themes for the general election campaign. Her rationale for being elected president will be based on two pillars. She will be the first woman president of the United States. Donald Trump is evil and racist and therefore must not become president. Whether the two campaign themes can be sustained in the long-term remains to be seen.
Clinton is emerging from the death march of the Democratic primary campaign with the convergence of two developments. She is at a high point in her quest for the presidency, enjoying a rare instance of enthusiasm.
At the same time, the #Donald Trump campaign is reeling thanks to the self-inflicted wounds by the candidate concerning a Hispanic judge overseeing a lawsuit he is involved with. If the election were held today, Clinton would be the first woman president of the United States.
However, two fundamentals still adhere. First, #Hillary Clinton remains a profoundly morally and legally compromised candidate. Her endangerment of national security with her private email service has never been adequately dealt with. She remains a very unattractive political candidate. Second, Trump has demonstrated a unique ability to survive gaffes that would sink an ordinary candidate. No reason exists that he cannot do it again. Trump made a pretty rational speech around the same time Clinton was celebrating winning the nomination.
Throw into the mix that despite being defeated soundly by Clinton, Bernie Sanders and his supporters have not yet given up.   Sanders will not win the Democratic nomination, barring a criminal indictment of Hillary Clinton. But his followers, enraged by what they perceive to be a "rigged" political process, may deny Clinton victory in November. They can vote for Sanders as a third party candidate. They can stay at home. They can even vote for Trump. The Republican presumptive nominee made a play for Sanders supporters during his speech in which he tried to place the current crisis concerning the Hispanic judge behind him.
The bottom line is that months are left for the election to play itself out. Nothing is set in stone. Anything can happen and likely will.  
#
Election 2016