Guess which politician wants to suspend the civil rights of terrorism suspects?
"Due process is what's killing us right now" opines a member of the United States Senate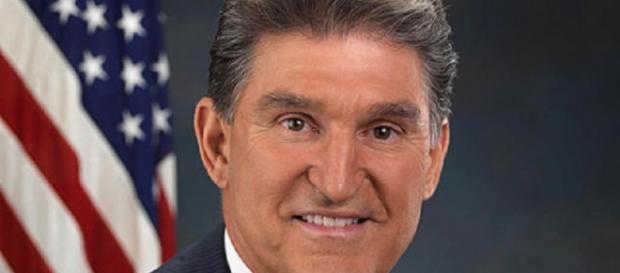 An American politician has proposed that if a person is investigated by the FBI under suspicion of Terrorism and the Bureau finds nothing that it can use to arrest him or her, that he or she should lose their civil rights for five years. He tweeted, "Due process is what's killing us right now."
Who is that politician? Is it Donald Trump, whose proposal to bar Muslims from entering the country "temporarily" was rightly seen as an unconstitutional religious test? Is it Dick Cheney, who has been excoriated for his advocacy of water-boarding and other "enhanced interrogation" techniques? It turns out that the particular politician is neither of these gentlemen.
The politician who would like to take away constitutional rights from people based solely on suspicion is Sen. Joe Manchin, D-West Virginia.
To be sure, violating civil liberties is an old practice for the Democratic Party. Franklin Roosevelt rounded up Japanese Americans and threw them into relocation camps. Woodrow Wilson permitted officially sanctioned violence against opponents of America's entry into the First World War.
Under the regime advocated by Manchin, if you come under suspicion of terrorism, the Fourth Amendment, which forbids unlawful search and seizure, the Fifth Amendment, which prohibits self-incrimination, and the Sixth Amendment, which mandates a trial by jury, would be gone. The government could pick anyone up, take them to some place, and interrogate them within an inch of their lives.
It could even detain them indefinitely if it so chooses.
To be sure, some people would be comfortable if that regime was restricted to Muslims and other individuals who are "different." The problem is that if the government is given unlimited power to do with suspects what they will, everyone is at risk. Tea Party members could find themselves under the klieg lights if someone decides that their protests against big government are treasonous. A war resister, if the United States gets into another large-scale conflict, can be put in a cell for the protection of other Americans.
The one question that should be asked Manchin and his ilk is, "What is the difference between them and us?" The answer would be, nothing if they have their way.