Gary Byrne describes 'immoral' Clinton White House
Former SS agent Gary Byrne opens up about drugs in an immoral Clinton White House and Bill Clinton's dating.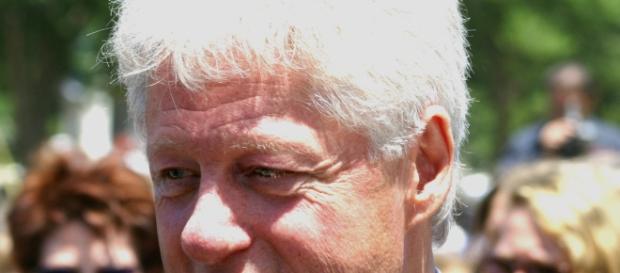 Clinton operatives are likely working overtime to discredit former Secret Service agent Gary Byrne, who recently exposed the manipulation policy implemented by the Clintons to keep a lid on Bill Clinton's numerous affairs and Hillary's out-of-control temper while in the White House.
In his book titled "Crisis of Character" Byrne -- who served this country as a member of the U.S. Air Force, a uniformed White House Secret Service officer and a federal air marshal -- Byrne writes about Hillary Rodham Clinton's "dangerous, abusive, paranoid behavior" and Bill Clinton's perverted lust for low-level interns, journalists, and other young women in and around the White House.
Byrne makes no bones about it; to him it is his patriotic duty to speak out against the perverted, manipulative, and dangerous behaviors employed by both Clinton's during their previous eight-year tenure. The former White House Secret Service agent is quick to say he absolutely cringes at the thought of the Clintons taking over the White House again.
In his book, Byrne, who guarded the Oval Office during Bill Clinton's presidency, writes that dealing with Hillary's apparent bipolar behavior was tantamount to "hitting yourself with a hammer every day." He describes Hillary as someone who can't control her anger which manifests itself as "explosive" and charged by rage. He describes the first couple as leaving behind a "wake of destruction in just about everything they do".
While Byrne writes that Americans should vote their conscience, his book is intended by him to provide all of the pertinent information possible from his White House experience for voters to draw from before casting their ballot for the Clintons.
The former Secret Service officer says the use of cocaine by Clinton staff was rampant in the White House. "There were drug issues," he said. Byrne writes that employees would show up for work apparently tired from partying late into the night, drop off stuff at their desk and go to the restroom only to come out a while later "happy as a clown."
The former Secret Service officer also talks about a "jogging list" Bill Clinton had aides keep of young women waiting for a chance to jog with the president. The young ladies, according to Byrne, would be "run" by agents for security and Bill Clinton allegedly obtained and used those lists to find dates.  "Agents … insinuated that this list was used by President Clinton to try to meet these women," Byrne says.
Byrne says what bothered him, what concerned him most, was the way Bill Clinton quickly programmed the White House to shield him from his "cheating ways." The author feels the Clinton cloak put staff and agents at risk and compromised the land's highest office.
Among other observations, the book reveals that #Hillary Clinton once gave her husband a black eye during a violent domestic incident.
Beyond his contempt for their reckless and dangerous behavior while in office, Byrne particularly laments the fear and turmoil that serving the Clintons created in his life. He was subpoenaed by authorities and severely harassed by Clinton operatives throughout the Monica Lewinsky scandal that Bill Clinton publicly lied about while pointing his finger angrily at cameras. Byrne says the whole affair could have been avoided if the Clintons had come clean before Bill's defining stain was discovered on Lewinsky's dress. #Democratic Party #Democrats vs Republicans