Clash of the Titans, art world style
Dutch art scholars doubt Spanish art scholars' attribution of a Dutch master.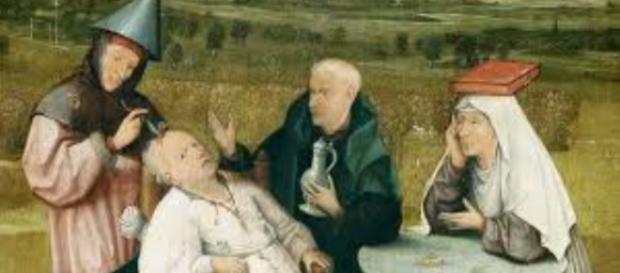 You might call this an enmity without hostilities, a cold war between the leading art museum of the Netherlands and Spain - the Museo Nacional del Prado and the Noordbrabants Museum, respectively. Two dozen paintings by 15th century Dutch master Hieronymus Bosch are now showing at the Prado in Madrid, but according to Dutch scholars, four works in the show (all Spanish-owned) are made by his assistants, not by him.  
A false issue. 
The Dutch scholars are disregarding scholarship. Historical records indicate that lots of Old Masters used assistants to do their work, including Peter Paul Ruben, a Netherlander whose pupils regularly subbed for him.
Yet the Dutch don't discredit his work.  Rubens' past is made clear by Anthony Janson in his 1986 book "Great Paintings from the John and Mable Ringling Museum of Art." The Ringling is famed for collecting Rubens' paintings, which the historian says were executed "in large part by studio assistants."Who did what?
Janson identified some of Rubens' assistants who worked on the Ringling collection: the architecture and drapery were rendered by Theodor van Thulden; |.m Boeckhorst rendered the subsidiary figures. Janson thinks that Rubens saved the most significant picture parts for himself - the main heads, hands, and feet. "It is inconceivable that the artist himself did not participate directly in executing a major commission."
Inconceivable?
Inconceivable? Not really. In the record books is a complaint from Lord Ambassador Carleton to Rubens about his use of assistants to fulfill the work he commissioned.
To keep his customer satisfied, Rubens penned a response offering a rebate for the amount already paid plus the cost of a new painting "to be entirely by own hand without admixture of the work of anyone else."
When the students outshine their teachers
Before he became famous, Anthony Van Dyck was Rubens pupil and a known assistant. It's said that he even did Rubens better than Rubens. Historian Roger de Piles noted in 1699 that when Rubens left a picture unfinished on his easel one night, and his assistants accidentally knocked over the still-wet painting, smearing it, they asked Van Dyck to fix it, which he did. When Rubens next saw his work, he told his team that he liked it better than the way he left it. On learning that Van Dyck was the fixer, Rubens's regard for him soared  
Clearly it was a commonplace for famous artists of old all to do what Bosch did and allow their students to do their work. Raphael reportedly took a whopping 50 assistants with him everywhere. Still, Rubens may have been the biggest user of surrogates.
As Janson put it, "Most scholars see little evidence of Rubens's hand."
 Tsk, tsk
Shame on the Dutch for picking on the Prado's Bosch collection. And it's not like the Prado resists unpleasant discoveries about what they own. In 2009 the museum freely acknowledged that a prized Goya masterpiece in it collection, "The Colossus," was made by one of his assistants. Dutch art scholars need to catch up on their reading.