A Prince-worthy tribute: who did it better?
Slinging fire: who brought it, and who should sit down? A tribute worthy of Prince.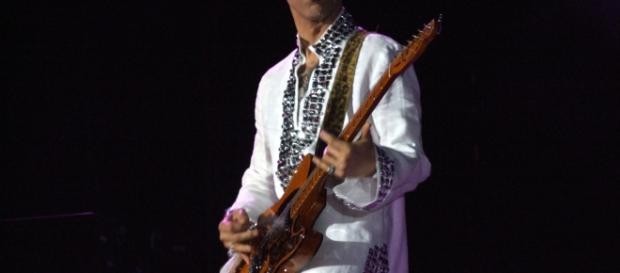 When it hit the fan
From the moment the news of #Prince's death hit the internet, television network producers started making plans and calling in favors and the race to do a Prince worthy tribute began. Hearbroken, we sat on our hands and anxiously awaited the line up of who would  sing the praise of the purple one.
Recycled disappointment
The Billboard awards were up first; to say their tribute seemed rushed and half-hearted is putting it nicely.  As the purple lights cascaded from the ceiling, the crowd wiggled with anticipation as they stood awaiting what was about to happen. As Madona's purple velvet throne turned to face the crowd, we just knew she was going to give a performance that would leave us weeping with the doves.
Boy, were we hoping for just a little too much! Madona's performance left us with one question: why did Madona choose the song that she chose? Madona's performance said we really weren't cool like that. It kind of reminded me of going to a friends wedding where everything looked like it came from the Party City clearance isle.
Then, she dragged Stevie Wonder on stage to be a part of her proverbial burning ship. The best part of Madona's performance was the pictures of Prince perfomring that was showing on the screen behind her. Honestly, had we known that this was the way the Billboard Awards were going to pay homage to Prince's greatness we would have just asked them to put snipets of his concerts together on the big screen and just leave Madona out of it. 
Show out or sit down
The BET awards, on the other hand, had no choice but to come slinging fire, or go home.
And boy did they bring fire! There were several heavy-hitters that participated and made this tribute a manifestation of a collabrative masterpiece. Sheila E personified musical genius. She  began the tribute as a celebration. The upbeat music and cheerful atmosphere had the crowd on their feet, not out of requirement, but out of pure, raw joy. Sheila E's performance was so electric I was half expecting Prince to walk out on stage and grab a mic.  Her performance spoke volumes on how she felt about Prince. You could see it in her face that she wanted to give her all to the people, as Prince had in every single performance. 
He was beautiful
As if Sheila E's performance wasn't enough, out comes Bilal with 'The Beautiful Ones.' If you didn't know Bilal could blow like that, I bet you went and researched him after that performance. Of course the other performers did a phenominal job as well and brought the tribute full circle, but these two performances alone made the Billboard Awards tribute irrelevant, brilliantly overshadowing Madonna's stick in the mud performance. A tribute is supposed to be a celebration. It's supposed to ignite long lost memories, and that's exactly what BET did. #Hollywood #Celebrities