A girl with autism by herself at her birthday party
The story of a young girl whose next birthday is about to be the best one of her life.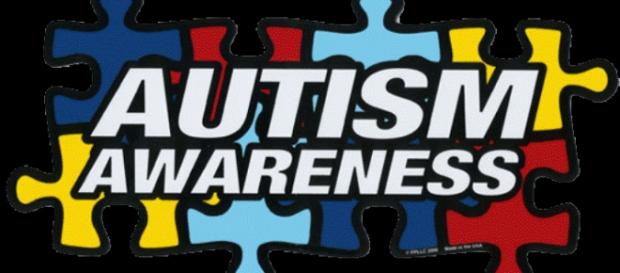 A girl suffering from autism invited her friends to her birthday party, however nobody showed up. Her cousin posted a touching picture on Facebook and the image became viral all over the internet.
Last year, nobody came to her party
Hallee Sorenson, a young girl of only 18 from the American state of Maine, experienced a sad event during her birthday. However, what seemed to be a disaster eventually became a victory that she will remember for the rest of her life. The young girl suffers from autism, and last year in July she invited her friends to her anniversary and nobody came, and so the young girl was by herself in the restaurant looking at the birthday cake with tears in her eyes.
Her cousin wants to make this year something she will never forget
Almost twelve months later, the photograph taken of the lonely girl sitting by herself at the restaurant table that touched everybody, has become viral on the internet. The young girl's cousin, Rebecca Lyn, posted the picture on Facebook hoping that this year Hallee would not have to experience the same sad event that happened one year ago.
Rebecca got involved and spread the story all over Facebook, asking web surfers to send the young girl suffering from autism greeting cards. Rebecca says on Facebook about her young cousin that she is a person suffering from autism, a fact that she always fought with in order to make people think that she is like everybody else, a regular person. The message reached over 130,000 people on Facebook.
According to Rebecca's message, her cousin sat restlessly at her birthday party waiting for her friends to show up and have fun. But her friends never came, not even a single one. As Rebecca wanted the upcoming event to be special, she asked in her message that people send Hallee e-mails from every corner of the world. She knew that such a thing would make Hallee extremely happy. Rebecca also mentioned that people's reaction would not only help the young girl with her self-esteem, but also her mother, as a mother could not bear to see her child with tears in her eyes on her anniversary.
People were touched by Hallee and want to make a difference
Hallee is probably waiting for a rush of messages, as many web surfers are now asking about the address they need in order to send little gifts such as t-shirts or jewelry. Rebecca insisted that the "gifts" should only be virtual gifts, as she said that the most important thing is that the beautiful young girl would have a smile on her face for her birthday. #News #Buzz