Why Bernie Sanders deserves to become the next American President
Bernie Sanders is the Democratic candidate contesting beside Hillary Clinton & other Republican candidates.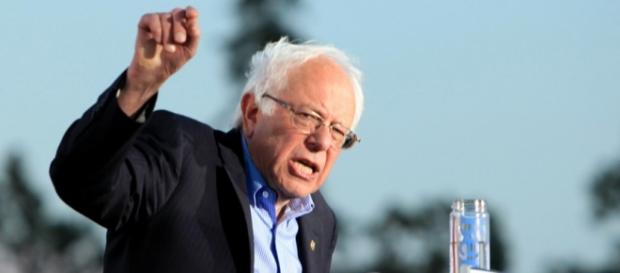 Amidst a lot of opposition and conflict, the democratic candidate shines brightly for the simple reason that Bernie Sanders approach is moderate, spiritual and compassionate in nature. #feelthebern hash tags are swarming the internet and people, right from teenagers to senior citizens alike seem to be supporting the veteran leader in his attempts to be the next President.
What sets him apart from other leaders who are contesting?
He speaks carefully in public. Despite that, he has been ridiculed enough, however, on a majority, he is cleaner on speech when it comes to dealing with the public.
He does not make false promises the way Trump does; other than the fact that he spoke of how certain amenities and facilities should be free for all, he has never gone ahead and promised things that he cannot deliver.
He has maintained the decorum when it came to women and children. In a lewd manner where Donald Trump, republican candidate has been abusing Hillary Clinton for taking advantage of being a woman and said things like "Tiny Children are not Horses", Sanders' reputation comes clean, he has not spoken anything obnoxious about women, children or the poor.
Bernie Sanders has high regard for senior citizens. This could be because of his own disposition and age, but all said and done, he touches a chord with people above the age of 60.
Sanders is like the Grandpa figure for young children. His speeches and interviews on popular TV shows reveal his maturity and kindness for people across the world. This undoubtedly puts him above other candidates, even above Hillary Clinton.
Sanders does not talk money all the time! This is a major difference between Trump and Bernie Sanders. While Trump always tries to win over people by offering them jobs that may not be realistic, Sanders touches on problems such as drought, famine, and poverty and offers solutions for them.
Sanders does not play religious politics. For him, all religions are equal and sacred. This has been proven and acknowledged by the general public in his speeches and interviews on Television.
Social Values.
Last but not the least, Bernie Sanders is highly revered by leaders such as Noam Chomsky. He is not just seen as a harbinger of social values, compassion, and kindness but is also seen as a shrewd administrator who has the abilities to moderate tax policies, coordinate the healthcare and education system as well as lead the next generation leaders who could make America's future brighter.