Veterans Affairs Sec. Bob McDonald should resign
The head of U.S. Veterans Administration compares veterans waiting for medical help to kids waiting in Disney lines.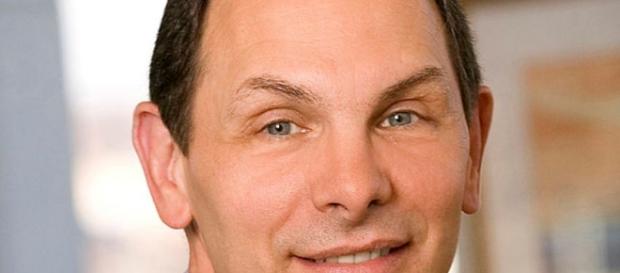 Call me a nattering nabob, but for years I thought any person serving in a cabinet-level job of any U.S. administration would possess an identifiable semblance of intelligence that qualifies him or her for the job. Veterans Affairs Sec. Bob McDonald put that theory to rest permanently when he compared sick and injured combat veterans' long wait for medical care to Disneyland visitors waiting in line to enjoy an attraction. Making matters worse, McDonald on Tuesday double down on his ignorance and refused to apologize for the indifference and disrespect he showed for veterans.
Wagging the dog
Wagging the administration dog, McDonald told reporters at a Christian Science Monitor breakfast in the capital that, "The days to an appointment is really not what we should be measuring.
What we should be measuring is the veterans' satisfaction. "When you go to Disney, do they measure the number of hours you wait in line? What's important? What's important is: What's your satisfaction with the experience?" The embattled #Obama appointee made the statements Monday.
Veterans outraged
As a combat veteran of the Vietnam War (1970-71) who lost more than a few friends and saw still more veterans struggle to live with physical and mental scars upon their return, it's probably fair to say McDonald's comments struck a nerve. Still, even the most morally and politically insensitive Americans aren't having any trouble understanding the outrage - the horror of McDonald's nonchalant comparison. There are men and women missing arms and legs and eyes and skin and brain parts who're depending on McDonald and his fellow bureaucrats to get them help when they need it.
Veterans aren't standing in these lines to meet Donald Duck. Veterans are the people who ultimately guard the mansions of bureaucrats like McDonald. Veterans are the men and women who stand guard so that American families can go about their business of enjoying their freedom and happiness. American veterans are what set apart New York City, Miami and Kalamazoo, Michigan from you-pick-the-city Afghanistan or Iraq where morning bustle too often gives way to the horrific booms and deadly concussions of suicide bombers and improvised explosives. Veterans are the difference between living a life of relative safety and freedom and women being beheaded when charged with infidelity.
it is a disgusting outrage to read McDonald's initial comments on Monday and hear him refuse to apologize for them on Tuesday. "If I was misunderstood, if I said the wrong thing, I'm glad that I have the opportunity to correct it," he said. "I'm only focused on one thing, and that's better caring for veterans. That's my job, that's why I'm here."
No apology
This is a man who is either too coward to apologize for his mistake or too political to admit that he made one.
Either way, he does not deserve the respect and support of veterans. "The mere suggestion that a child waiting in line to meet Mickey Mouse is a similar experience to a veteran waiting for a PET scan or prosthetic fitting is offensive and shameful," said Sen. David Perdue, R-Ga. "I call on Secretary McDonald to apologize for his offensive comments, and to show our American heroes the respect they deserve instead of making excuses for failed results."
He's right. McDonnell is a gross, national shame who cannot tell the difference between the horrors of war and the impatient delight of a child standing in line at a Disney park. McDonald is not fit to lead the Veterans Administration or the veterans who put it all on the line for this country. #GOP #Democrats vs Republicans