The Bernie Sanders revolution and the French Revolution inhabit a parallel universe
Should America's treasure houses of art offer admission on the house to all comers?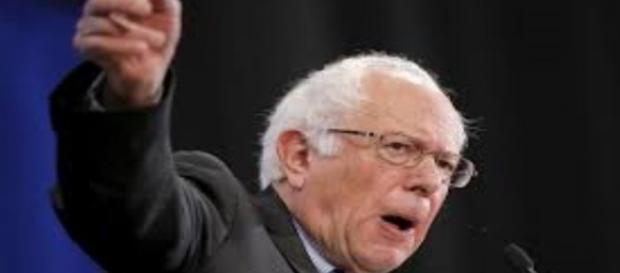 If Bernie Sanders gets his way and public colleges are made tuition-free, it follows that public art museums, arguably another form of higher education, also should be free and supported by government the same way that public schools, libraries, and parks are. And if free access comes to U.S. museums, credit should go to Napoleon. After his army overthrew the French monarchy, he opened the doors of the Louvre to everyone to see all the art that he amassed from Egypt, Greece, Italy, Spain, Germany, and Austria.
And what they saw was a world book encyclopedia in pictures.  
Giving credit where credit is due
If crediting the French Revolution for free museums seems a stretch, kudos surely can go to American art collector James Jarvis who took a cue from Napoleon's democratic idea and made a plea in 1854 for free access to art museums. And he did this before there were any American art museums. 
It looks like Jarvis' plea resonated with the Dallas Museum of Art where the public can see its collection at will. Director Maxwell Anderson explained to the press that he wanted people to see what the museum offers without having to cough up a dime.
He wanted them to see the collection, which boasts art by Van Gogh, Cezanne, Renoir, Degas, and Gauguin, as well as art from the distant past -- 24,000 works in all. 
Not every art museum got the Jarvis memo
Last year Milwaukee's Journal Sentinel touted the Milwaukee Art Museum's free admission for an  "entire weekend" policy, as if that were a history-making event. There are some 20 art museums in the U.S. that don't charge admission, including the Gerry and the National Gallery, either on weekends or weekdays. Milwaukee museum's complimentary ticket wasn't even for an art show.
Thirty thousand works of art in its collection from antiquity to the present, not to mention one of the largest collections of Georgia O'Keeffe's work and the free pass went for a fashion show.
Whether art and industry go together isn't the point here. Rather, it's the idea of free admission to art museums and given its historic origins, it's far from a novel idea that warrants a news story.
Will free museums fold from lack of gate receipts?
In case you worry that museums need admission fees to support themselves, be at ease.
Admission revenue accounts for only 2 percent of a museum's income. It can even be argued that free admission holds  promise of income from corporate and government grants. Another argument against free museums is that people value what they have to pay for and disregard what they get free or at low cost. But refuting that contention is the number of luminaries who took seriously their tuition-free or low-cost education at the City College of New York. CCNY graduates include Henry Kissinger, Colin Powell, and U.S.
Supreme Court justice Felilx Frankfurter.