The Apocalypse has officially arrived!
What you need to know about X-Men: Apocalypse before seeing it in theaters.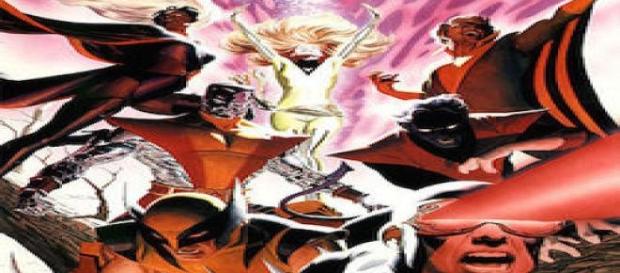 The apocalypse is finally here! I mean the X-Men version, of course. Now that the much anticipated movie X-Men: Apocalypse is finally here, it's no surprise as to why many people are asking questions about the movie. In an effort to satisfy some of the questions, I have attempted to write down what I think is important for you to know before you go see the movie.
The basics
Based on the popular Marvel comic books known simply as X-Men, this action packed film will be the ninth installment of the film series. The film is set to feature actors with various levels of experience such as Jennifer Lawrence, James McAvoy and Sophie Turner.
If this movie is anything like the comics, you should prepare yourself to be amazed. X-Men: Apocalypse was one of my favorite comics when I was younger. 
This film takes place in a very stressful time for the X-Men (as usual). A very powerful and old mutant known as Apocalypse awakens with plans to take over Earth and destroy the human race. The X-Men, of course, don't want this to happen. But the X-Men can't do it alone (remember, Apocalypse is very, very powerful) so they enlist help from a very unlikely source.
Another important thing to remember about this movie is that it's slightly different from the others. In previous #Movies, it's usually been the X-Men against Magneto and his forces. However, this is not the case in this film. In fact, you might see a strange, but temporary, change between the two groups.
The fact that the lines aren't as clear in this film is what makes it so interesting.  
Who should see the movie?
If you're a huge comic book fan (it's okay, I'm guilty of it, too) then this movie would be great for you. However, keep in mind that this is a film adaptation so not everything is going to be exactly as it is in the comics. Fans of the sci-fi might also enjoy this movie, considering the fact that a lot of the characters' abilities are scientifically based. Plus (thanks to Hollywood), the special effects is almost guaranteed to be awesome!
X-Men: Apocalypse is finally available in theaters across the United States, so what are you waiting for? Go see it, you will not be disappointed.