At the beginning of 2015, the rumors about Donald Trump entering the 2016 presidential race became more and more frivolous. A large part of both the political sphere and the media covered the news mostly as a joke. Later on, in June 2015, Trump made the formal announcement regarding his intention to run for president. An entire mechanism was set in motion at that moment. Its efficiency has then increased in the following months, as his Republican opponents were outran one after another in the polls and also in the number of votes.
The media exposure
Trump's success was mostly due to the aggressive strategy he used in order to promote both his public image and his promises for the elections in 2016. The countless public appearances, speeches and edgy statements made by Trump ever since the beginning of the primary elections have led him to the top of the Republican side. Basically, in addition to the reform he promoted, the American magnate created a feeling of familiarity between him and the American citizens.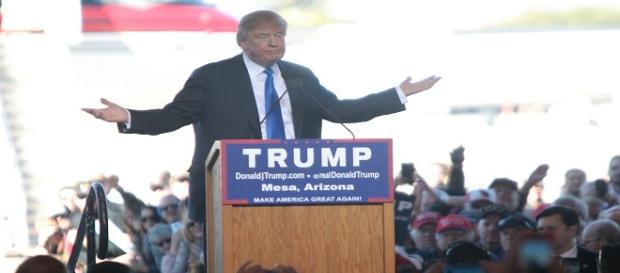 By continuously standing in the spotlight, he somehow managed to get closer to the average American.
His opponents in the race for the Republican nomination were somehow disadvantaged in this regard. Ted Cruz tried to convince one of Trump's supporters to change his vote stance as the most recent example. The video that became viral is a clear example of the things mentioned above. Cruz looks like an aristocrat while Trump is the so-called common American fighting illegal immigrants and protecting the country's borders.
Hillary vs Trump
Trump's chances of becoming the President of the United States by the end of the year are constantly increasing. On the Democratic side, Hillary Clinton is the candidate that seems to be headed towards the victory, to the detriment of another candidate who has fought against the current establishment. None other than Bernie Sanders, the only prominent politician in the United States to openly declare his democratic socialist orientation.
Sanders would have made an interesting opponent for Trump in a direct confrontation, given that the speech-related similarities between the two are important.
In a Hillary vs Trump duel, the businessman's chances of success seem higher. Trump's populist speech with numerous conservative accents seems to neutralize Hillary's statements. These days, the situation of the American society seems to fit the tycoon like a glove.
It will be interesting to see if the American society really takes this road, allowing Trump to guide the nation for the following 4 years.
Some say it is a one-way road while others regard it as the last chance to recovery. Only time will tell!
Click to read more
and watch the video