The world of fashion has always been closed to those of us with more "ample ass-ets." But those days are over! It is becoming easier for women in their 20's (size not age) to find stylish clothes that fit.
A few tips that work:
Always wear clothes that fit properly. Many large women are under the delusion that wearing baggy clothes hides body flaws. But, actually, ill- fitting clothes are not flattering. Just because a woman is large doesn't mean she doesn't have a figure.
It's time to say good-bye to mu-mus, and say hello to large size fashion. The addition of Lycra and spandex has changed the fashion world for us BBW's (Big Beautiful Women). All styles of jeans, and other items can be found with stretch, so we have more choices. Shop everywhere! If you are a mall shopper, you'll find every mall has one or more stores for us gals. At the mall, sales people are available for questions and opinions. Or, there are lots of catalogs with sizes 16 and up.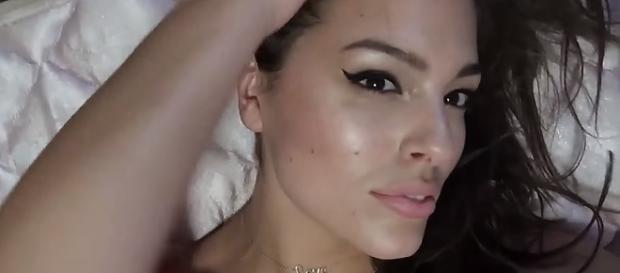 You can also shop online. Don't worry about items that need to be returned. You can usually return in the same packaging your items were shipped in, for free.
Are you an apple; sort of round in the middle? Or pear-shaped; smaller at the top and larger on the bottom? Whichever fruit you represent, decide what your best features are, and play them up. I am biggest around the middle, so I wear styles that bring one's eyes up, like low cut tops and push up bras.This shows off what I consider my best feature.
Also, an empire waist works for most body types. Classic styles work better than trends.This includes things like crisp blouses with pencil skirts or, jeans with a classic cut. This doesn't mean you have to avoid trends altogether. Simply add trendy accessories to your classic look. For fun, add several strands of pearls, of different sizes and lengths, and a huge mother of pearl cocktail ring. You could also add a pop of color with your wedge shoes or flower print purse. Black, tan (khaki) and navy are neutral colors, so build your outfits around them.
I like to wear dark colors on the bottom with lighter shades on top, or go monochromatic, which has a slimming effect. 
This is big!
When you see something that you really love, buy it! Don't talk yourself out of it. If you make that mistake, you'll suddenly have a need for that exact item. And, it won't be there when you go back. When something really works, I find that I always end up wishing that I had it in another color, so I always get more than one.
Overall, when you find a good look, refresh it for another day by varying a few things. I have certain jeans that I really like with a particular top. So, I wear the jeans,with a similar top, in a different color, with a different style shoe and jewelry, the next time. You don't need to have a ton of clothes in your arsenal to always look well put together. Follow these tips and you can feel confident and stylish for every occasion.
Click to read more
and watch the video