Why Cliton and de Blasio's CPT joke is not funny
And I assure you, I mean that it's not funny in both senses of the phrase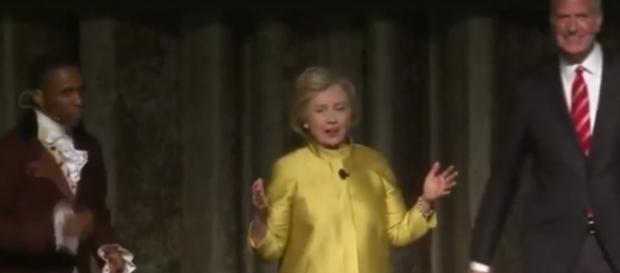 Clinton, de Blasio participate in off-color sketch
Presidential hopeful and former First Lady Hilary Clinton has raised some eyebrows during a skit she performed in during New York's Inner Circle Dinner with New York City mayor Bill de Blasio.
During the sketch, Clinton snipped at de Blasio for taking too long with his endorsement, leaving him to reply that "Sorry Hillary, I was running on C.P. time." Actor Leslie Odom Jr., known for Hamilton, who was on stage with them, commented "That's not — I don't like jokes like that, Bill." Clinton then delivered the punchline, that to them, CPT meant "cautious politician time."
For those unaware, CPT normally stands for "Colored People Time," which is often meant to explain, in a derogatory sense, mind you, why black people are never on time.
And let's just say it probably is not in an American politician's best interest to publicly admit that they are even aware of such an insulting expression, let alone make light of it.
Whether or not Mr. Odom was in on the joke is beyond the point. I know that we live in an age where we seem to have become rather analytical about double standards, and I know that somebody out there wants to play devil's advocate and justify her actions by saying that no one would care if the situation was reversed.
But that's just it. Are there terms that were used to belittle and humiliate white people, acting like they are lazy or stupid by nature? These insults, and the mentality that they derive from, does not deserve to be made light of from people in the first place.
Now, it is true that it is not as simple to label de Blasio as being naive. His wife, Chirlane McCray, is black. Their children are bi-racial. He is a white man who may have a better understanding of what the black experience entails in his country.
But that's just it; he, more than others, should know better, and regardless of what excuse there is, as a politician, he is also meant to serve as a public figure for all of the people in New York City.