Disney and Nickelodeon starlets growing up to be sex icons is nothing new. It happens all the time but there's something different about this latest crop, i.e. Miley Cyrus, Selena Gomez, Ariana Grande, and Demi Lovato. These three women may be of age but they still look like they're 12, which presents a problem when a mature man is looking at them. 
They grow up so fast
Gomez is the latest to bare it all.
The soon to be 23-year old actress burst on the scene in Disney's "The Wizards of Waverly Place." Everyone touted her as the next Miley Cyrus even as Cyrus' star was rising as "Hannah Montana." Gomez was roughly about 14 when the show began in 2007. The show ended in 2012 right around the time that Cyrus had her drastic makeover where she lopped off her long brown hair in favor of a blond punk pixie and rode a constructing wrecking ball naked. Cyrus received a lot of criticism for this drastic change but she eventually bounced back and even got boyfriend, Liam Hemsworth to come back to her.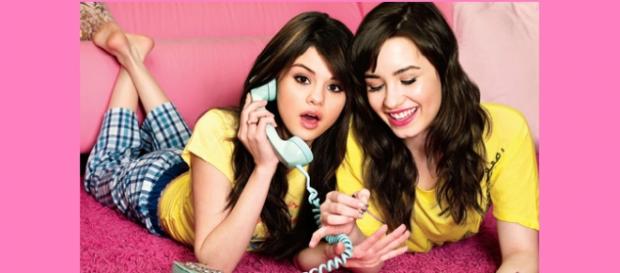 Check out what Miley Cyrus' wrecking ball video sounds like without music!https://t.co/Pbj3Ou00i5… pic.twitter.com/IaZELK1THI

— AwesomeVault! (@AwesomeVault_) April 6, 2016
Gomez must have been inspired because she kind of did the same thing. She had a highly publicized split with Justin Bieber over rumors that the Biebs cheated. Then she hibernated for a while before coming out with her latest album, "Revival," in which she appears totally nude on the cover.
Like Cyrus, the nudity didn't just stop there. Gomez was nude in a bathtub in her "Hands To Myself" video and she will be featured topless in the upcoming May issue of "GQ" magazine. By the way, there's also reports that ex Bieber is on his way back to Gomez.
This leads us to Lovato and Grande. The two have yet to disrobe (at least not fully) but their clothing and their demeanor have become far more sexual than their pre-teen days. Lovato became famous on Disney's "Camp Rock" and Grande made her name on Nickelodeon's "Victorious" and later "Sam and Cat." When they became of legal age, their clothes became a lot skimpier.
Lovato is frequently seen wearing bra tops like in her video, "Cool for the Summer" and Grande is always in an outfit that resembles underwear. 
History repeats itself
Now this isn't the first time this has happened. For those who are in their 30's, they can remember when Britney Spears and Christina Aguilera came out. These were two Disney darlings who got their start in "The Mickey Mouse Club." When they reached legal age both of them came out with hyper sexualized looks.
RT for Christina Aguilera
FAV for Britney Spears pic.twitter.com/ckxMI4qILN

— Fandom Battles (@FandomBattles) March 19, 2015
Even though there was a backlash against their new womanly looks, they looked their age. Lovato, Grande, Gomez, and Cyrus all still look 12 years old, which can leave those watching them onstage feeling uncomfortable (or at least more uncomfortable than normal given that these young women are putting on a sexy show). Yet the media has been mostly in favor of these young girls "growing up." The only one in the group who has received backlash is Cyrus.
For some, she seems to be the one on track to suffer the same fate as Spears. 
At the height of her success and the collapse of her marriage to Kevin Federline, Spears suffered a breakdown that caused her to shave her head bald and be committed to a mental institution in 2007. However, Spears battled back and now has a successful Vegas show. Hopefully, Cyrus will avoid the same fate, but these Disney storylines tend to mirror each other.