Artificial intelligence could be a blessing or a curse to humankind
Don't miss our Facebook page!
Like Blasting News page on Facebook: we will keep you updated with all the latest news.
Prince's death came as a shock and surprise. The music world is mourning a musical genius whose credentials are unquestionable and his fan base unwavering. The outpouring of grief and love has filled the news and media. Fans and friends, both common and famous have offered comments and feelings about this fallen pop/rock hero. Yet to me, neither fan nor foe, though remembering his defining moments -- the Super Bowl XLI halftime performance and his film "Purple Rain" -- the coverage seems overblown and inappropriate to his real cultural importance.
Shocked about volume of coverage
I was shocked at the coverage my local newspaper gave Prince upon his death. A full cover, and then the next three full pages. Presidents, Popes, military, and sports heroes don't rate this much ink, upon achievement or death. I wonder what message this sends to our youth, especially those who may not be familiar with Prince's music or mystique. Does it tell them that we value pop/rock stars above all others?
Drugs, sex, and rock and roll
The latest on Prince's death claims he overdosed on painkillers several days before his death, and that he needed a "save shot" to revive him.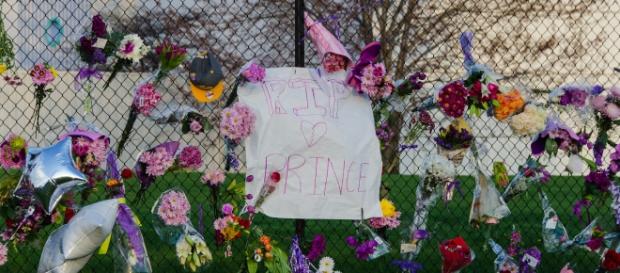 Reports indicate that an autopsy was performed before his body was recently cremated, but results of the autopsy would not be available for two weeks. If this information had come out simultaneously upon the news of his death would the volume and and intensity of grief have been as much as it was? The big bad secret of Prince's mythical life has obviously included drugs, but how many other unknowns or unspoken vices have lurked behind a custom made veneer?
Prince was perhaps the first most famous androgynous persona. Was he straight or was he gay? Bi? Was it any of our business? It was clear that Prince wanted to keep us guessing.
Image and legacy
Prince's image was carefully crafted, but was it the real Prince Rogers Nelson? Most of us will never know. What's left are our memories of him, stoically singing and magically rocking us into the second half of Super Bowl XLI. Prince's movie, "Purple Rain" was a defining moment for him and the 1980's.
It seemed like everyone saw it and was talking about it at the time. In the end though, the sadness of his demise is equaled only by the brilliance of his life -- mysterious and beautiful, yet unbearably tragic.
Click to read more
and watch the video