Lost-Long Shakespeare Folio might be greatest find of literary history
It might not be obvious at first, but this may be the reason Shakespeare is remembered today.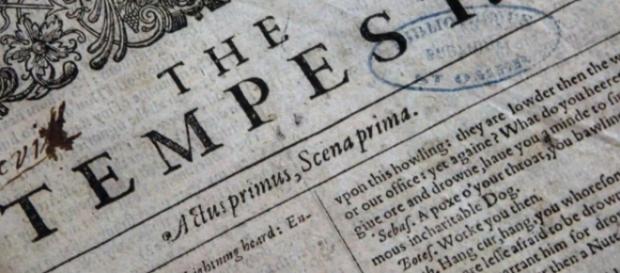 The first "Folio" of Shakespeare has been unearthed.
Shakespeare's fans certainly needed a bit of good news, especially considered it was recently revealed that the Bard's skull was likely stolen from his grave, and may very well be lost to the centuries.
Now, this folio is believed to be the first published collection of Shakespeare's plays and was originally published seven years after the Bard's death. While the fact that the piece was already published posthumously may lead some to question the importance of this find, the answer is quite simple. This folio and its copies are likely the reason Shakespeare's writing is still well-known today in the English speaking world, let alone an icon.
Besides, if it wasn't for him, what else would you have gotten to read in high school?
Celebrate 400 years of Shakespeare
April 23 marks the 400th anniversary of Shakespeare's death, and so it is no surprise that such a discovery was made recently, as there has been increase interest in promoting Shakespeare's work in celebration. After all, it was a documentary crew that had been searching for Shakespeare's grave that found out about that missing skull. The folio was discovered on the island of Bute, which is near Scotland, in a Mount Stuart mansion.
The authenticity of the folio was also confirmed by Emma Smith, an Oxford University professor.
"In terms of literary discoveries, they do not come much bigger than a new First Folio, and we are really excited that this has happened on Bute," said Alice Martin, a spokeswoman for the estate in which the folio was found. To place it into context, there are only 234 known copies to exist.
Hopefully, more significant finds will come up before the month is over. After all, April is a special month for Shakespeare.
Not only was it the month he died, it is also believed to be the month of his birth, although the exact date has been lost to history. And the man whose work has had such influence on the language of the English-speaking world, and its various cultures, deserves more than to be forgotten.