IPT study: Islamic terrorist attacks up nearly 800% under Obama's watch
Globally, Islamic terrorist attacks skyrocketed from 1,440 in 2010 to 10,088 last year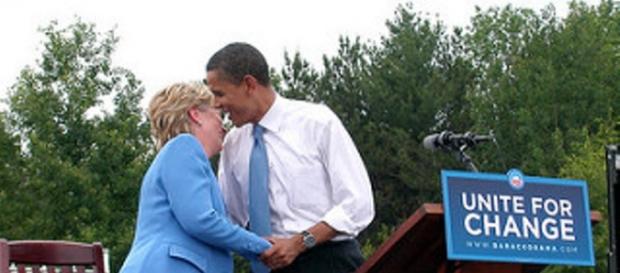 A fresh report from the Investigative Project on Terrorism (IPT) shows that terror attacks by Islamic terrorists have increased by 800% during the time Barack Obama has been in office. The IPT study reports that terrorists have slaughtered about 30,000 people per year since 2010. The hyper-escalation of Islamic terrorist attacks under Mr. Obama's watch lept from 1,440 in 2010 to 10,088 in 2015, according to the report.
As radical Islamic terrorism increases, Mr. Obama still won't  call it
Meanwhile, Mr.
Obama, the American commander in chief, Despite the skyrocketing carnage remains unwilling to even say the words "radical Islamic terrorism." Some say the Democrat's inexplicable weakness in foreign affairs is not helpful in the war against global jihadists who are carrying out caliphates, terrorizing cities, and mutilating women, children, and men at an increasingly alarming pace.
While French President Francois Hollande met with Obama recently at the White House, he made a public speech during which he said, "Islamic terrorism" is at the "roots of terrorism." Incredibly, when that speech reappeared on a WhiteHouse.gov recording, the words "Islamic terrorism" were deleted from the audio of Hollande's translator. No other remarks from Mr. Hollande's translated speech were altered in the administration's edited version.
Throughout this administration, critics and opponents have questioned Mr. Obama's steadfast refusal to say the words "radical Islamic terrorism," even as thousands of people in the US, Europe, Middle East, and elsewhere fall victim to Islamic terrorism each year.
Obama emptying Guantánamo
At the same time, the administration remains focused on freeing all of the hardened Islamic terrorists from Guantánamo, some who rejoin their Islamic terrorist factions after being granted their freedom by the administration. In general, the IPT study pointed out a few unsettling points: the number of Islamic terrorist attacks are occurring in more cities, more often, with far more deadly results as measured in people, often civilians, maimed and killed.
Critics of the president's reluctance to call out "Islamic terrorism" after nearly eight years, also condemn his administration's controversial Iranian Nuclear Armament Deal, saying there is little verification and no evidence to show the Iranian ayatollahs have changed their ways.
The Iran Deal: no teeth, no support
Mr. Obama's unilateral deal with Iran, for which he neither sought or received the support of Congress, freed up tens of billions of dollars for Iran's leaders by lifting sanctions against the nuclear want-to-be over its hostilities and pursuance of nuclear weapons. Since Mr. Obama signed off on the deal, Iran has test fired ballistic missiles stamped with the words "Israel must be wiped out," arrested American soldiers, and fired missiles over an American aircraft carrier serving in the region. Meanwhile, US relations with its only Middle East ally, Israel, have significantly soured. Over the years, Iran has repeatedly called for the destruction of Israel.
The administration doesn't even have Iran's signature on the nuclear deal it covets and Israeli Prime Minister Netanyahu deplores because it allows the rogue state to continue work on its secretive nuclear projects.
At the same time, after conducting post-agreement ballistic missile tests, Iran is threatening to walk away from the deal. "If our interests are not met under the nuclear deal, there will be no reason for us to continue," said Abbas Araqchi, Iran's deputy foreign minister last week.
Hillary won't say it either
As the 2016 election draws closer, the administration's tumultuous, hackneyed foreign relations may play a role. Democrat candidate and former secretary of state Hillary Clinton oversaw much of the violent mayhem of Arab Spring during her tenure. Mrs. Clinton has also been called out for refusing to say the words "radical Islamic terrorism."
Click to read more
and watch the video
or