How blockbusters and Bluetooth take bites out of the art museum experience
Using gimmickry to augment gate take at American treasure houses defeats their purpose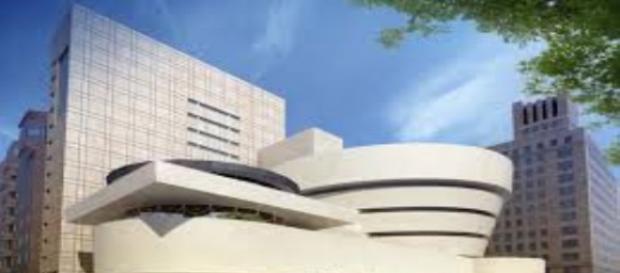 Combating the brute fiscal reality of keeping a Met or a MoMA afloat with technology and other tricks is tantamount to throwing out the baby with the bath water. You're leaving out the best part (more about the missing part in a moment).
Last year the New York Times outlined how museums have turned to technology to up their attendance. Smartphone apps called "beacons" tell museum visitors what they're looking at with data from videos, reviews, and audio talks.
Blockbusters put permanent collections in the corner
The other way repositories of art ratchet up revenue is with blockbusters – must-see blue-chip art.
MoMA's 2015 show "Henri Matisse: The Cutouts" brought in a reported 664,000 visitors. The museum had to keep its doors open through the night in the last week to accommodate the crowds.
Not that a blockbuster is new. In 1979 Karl E. Meyer, an investigative reporter for the Twentieth Century Fund, studied 53 museums in 12 states and reported in his book "The Art Museum" that blockbuster shows were doing salons of serious art's income good; but they do in attention to their collections. The best that can be said about the blue chip shows is that it focuses on art unlike what one can fairly call the latter-day blockbuster.
Behold, the rise of non-art shows like the extravaganza at the Guggenheim in New York in 1998 titled "The Art of the Motorcycle." One hundred and eleven bikes drew the museum's biggest crowd ever. Overlooked, though, were three of the Guggenheims' four avowed goals established in 1937 -- collect, present, interpret, and preserve. The bike show took the treasure house down to a single goal – presentation.
Other art museums that pulled people through their doors with non-art presentations include MoMA with a show of Jackie O's dresses.
Even former MoMA director Glen Lowry saw "The Art of the Motorcycle as "an act of desperation."
Where's the money?
Of course, there's good reason for all the money-grubbing. An American Association of Museums report indicates that only one-third of funding comes from government sources, which is a 40 percent drop from some 10 years ago. But while one can understand reasons for, say, a guitar show at the Museum of Fine Arts in Boston and a show of American sneakers at the San Francisco Museum of Modern Art, these halls of high art need to see what pandering for patrons is costing them.
Inadvertently alluding to that cost, 19th century British art critic William Hazlitt wrote of what a museum art show meant to him -- another universe where he could discover distance in a glazed surface, a province in a foot of canvas, and an inert shape as life in motion.
The cost of non-art shows at our art institutions also can be inferred in the words of praise for American art museums of old from former chief curator of the Louvre Germaine Bazin. He called them universities for the public.
Nowadays, our salons of serious art aren't teaching the public. It's the other way around.