Movies released in the first six months of the year often don't get the attention they deserve at the end of the year when the Academy Awards and other film honors are discussed. It's a shame.
In 2015, "Love and Mercy," the film detailing the troubled life of Brian Wilson, the writing genius responsible for much of the Beach Boys' music, was deserving of consideration in many categories — acting to musical score to editing.
It was released in June and was largely forgotten by the end of the year. It received two Golden Globe nominations but no Award Award nominations.
The just-released film "Eye In The Sky" could fall into the same unfortunate category. It should be given early consideration for Best Picture of the Year, but will the Academy remember it in nine months? The movie is a compelling contemporary look at war and its ethical dilemma, military power and politics. It's all enveloped into the theme of technological warfare via drones.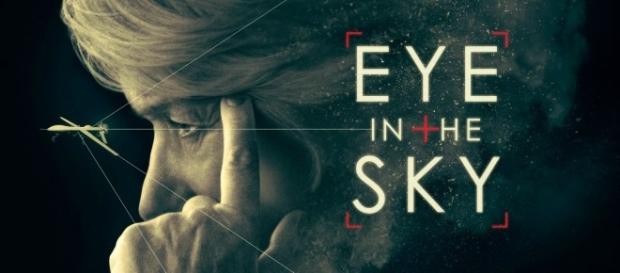 Capture order, kill order
In the movie, Helen Mirren, the veteran British actress and Academy Award winner, plays a British colonel in charge of a pending drone strike against terrorists and suicide bombers in Kenya. The plot thickens when a capture order is changed to a kill order.
Major other characters in the movie, the late actor Alan Rickman to Aaron Paul of Breaking Bad to Barkhad Abdi, who played a pirate in Tom Hanks' ocean thriller Captain Phillips, all provide impressive supporting roles.
Without revealing too much, the intrigue of the film comprises the power struggle of the politicians involvement, the compassion of one human being for another, and the determination of Mirren's character. She's a soldier who needs to make a decision. She knows the loss of civilian life is likely. She also knows that by eliminating terrorists, there's a greater likelihood many more civilian losses won't occur.
Thoughtful anti-war film
In addition to fine acting, the pace of the movie is perfect; the writing is succinct; the music is ideally matched; the script is intelligent without an overt message.
The film presents the realities of war intensified by the precise technology available by the use of drones.
For me, "Eye In The Sky" tells a remarkable story. It's an anti-war movie without propaganda.