Everything that ennobles the spirit of man is demonstrated by the lion flight to freedom
Animal Defenders International, Emoya Cat Sanctuary, and their supporters have done a truly wonderful thing for lions.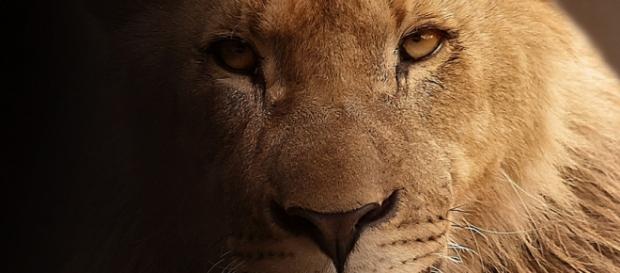 The lion flight to freedom demonstrates that in a world full of cruelty, the noble spirit that set man above the animals has not been extinguished.  It is so uplifting to follow the progress of the 33 lions that have been rescued from circuses in Latin America. According to the Animal Defenders International (ADI) website, the lions are on their way to Africa where they will live in a special sanctuary in natural lion habitat. ADI, the Emoya Big Cat Sanctuary, and caring supporters are truly doing a wonderful thing for lions.
Will they know they are home?
I very seldom write opinion pieces, but this time, I felt compelled to share the joy, the love, and the beautiful spirit of humans with other readers. My heart is full and my eyes water as I read of the tragic life that these 33 lions lived. They were physically maimed and abused but thanks to generous humans, in a very short while, they will set foot on the soil of Africa. Will they know they are home? Will their hearts leap as mine does when I return to this magnificent continent? Will the spirit of Miriam Makeba move through their veins as it does when I hear her song Africa is where my heart lies? I would like to think so. I would like to believe that the Spirit of Africa runs through the souls of her animals eternally.
An outpouring of joy.
ADI's Facebook page show an outpouring of love and joy. The comments are deeply felt and well meaning. Commentators convey something almost spiritual in their words. Let me share some of them with you: 
The heroics of your daily work are among the most inspiring I have witnessed in my life. - Beastsavers / FB.
I'll be up all night and morning flying with you. Thank you Jan and ADI for your dedication and attention and love -it shows in every word, update and moment of this remarkable experience. I can hear them roar all the way to Minnesota Carol Raffi Lido / FB.
Thank you for saving these magnificent animals who have been tortured all their lives! They will finally feel the love, respect, and admiration they should have had all along.-Gail Chmelar Warren/FB.
I am in Johannesburg and wish I could help! It's a mild 27 Degrees here today. Bit Cloudy... Thank you so much for the updates! I have been checking for updates so regularly! Can't wait for them to come home to Africa! They will be taken care of so nicely here! - Milene Coetzee/FB.
Arriving in Johannesburg soon.
It is morning in Africa and as I write I hear the call of the scrub robin and the sweet melody of flocks of guinnea fowl.
The sun tinted clouds are touched with the luminous pink of an African dawn. Cool highveld mist lingers across the river where it is brushed across the tall golden thatch grass. It is a bountiful morning, made even better knowing that these lions are on their way. Today their transport will land in Africa. Today they come home to live in safety and comfort among friends. Bayete (Zulu) - we salute the animal warriors.
ADI is an organization that operates across the world. They have bases in the USA, Europe, South America and the UK.
They work to rescue animals from circuses, stop the abuse of animals in research, carry out animal rescues and are involved in the conservation of wildlife.