Calling this painting a Caravaggio is crock
Attributing a newly discovered painting puts connoisseurship to the test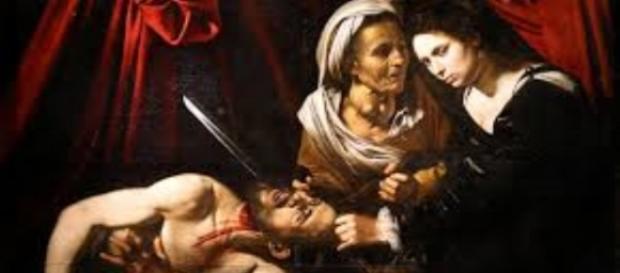 You hear this kind of story every now and then: a homeowner discovers something besides dust and cobwebs in the attic: a treasure worth millions.
The Associated Press reports that a painting of the Biblical heroine Judith beheading the Assyrians general Holofernes was uncovered in an attic near Toulouse and that French art critic Eric Turquin attributes the find to 17th century painting great Caravaggio. Valuing the work at $135 million, he told the press, "The light, the energy typical of Caravaggio, without mistakes, done with a sure hand makes it authentic."
Turquin acknowledged that "some serious" art historians credit the work to a different artist - Flemish painter Louis Finson, a Caravaggio's disciple.
Italian Baroque specialist Richard E. Spear reasoned why he gave thumbs down to Turquin's attribution:
"There's peculiar brushwork right under the eye of Holofernes that has just no relationship to the structure of a head." Spear added, however, that he hadn't seen the painting, except in a photograph. You may wonder how it's possible to gauged brushwork from a photograph.
What's wrong with this picture?
But one detail easily picked out in a photograph --especially in a realistic figure painting-- is the action taking place.
And the action in the supposed Caravaggio doesn't fit his M.O. While you see the artist's trademark brutal imagery in Holofernes writhing in agony as Judith slices into him, you see her inclining her head, deadpan, toward her maid, as if getting the lowdown on food choices for the evening meal. You get horror on one side of the picture and home economics on the other. Odd Turquin didn't spot it.
When an artist is given to painting harsh, high-pitched dramas, you don't expect to see Judith hacking off a head with neither face nor figure matching her action.
She looks so disconnected from the gruesome scene that you imagine she comes from a different painting, perhaps a genre scene of a Dutch domestic interior.
Off with her head !
In a 1998 biography, Desmond Seward ascribed Caravaggio's tendency to picture violence to a turbulent life that took in murder and numerous assaults. The artist was especially fascinated by decapitation and painted 12 pictures of severed heads, including two of Medusa from the Greek myth, complete with hissing snakes for hair and blood dripping from her shrieking head.
Do Caravaggio's two Medusa pictures suggest that he painted two pictures of Judith slaying Holofernes? Not if you compare Judith in the supposed Caravaggio with Judith in the painting of the same name certified to him in the Palazzo Barberini in Rome. The version in Italy shows Judith doing the dastardly deed with an expression of both repulsion and determination.
Given the Biblical story recounted in the Book of Judith --"She took him by the hair of his head, and said, 'Strengthen me, O Lords God, at this hour.' And she struck twice on his neck, and cut off his head"-- it's hard to imagine Caravaggio painting a God-fearing woman lopping off a head so impassively.