Balloon rides to the edge of space from Arizona
Balloon rides to space may be possible from Tucson, unless stopped by a lawsuit.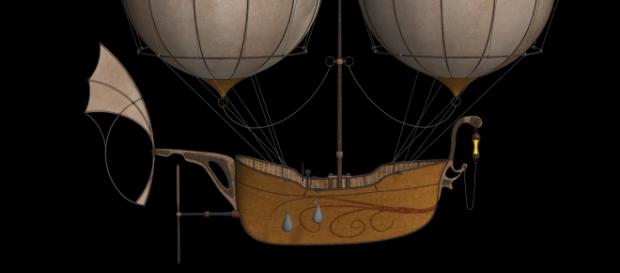 In January, the Pima County Board of Supervisors approved a $15 million loan to World View Enterprises.  This is to be paid for by a bond sale which the Goldwater Institute, a public policy think tank in Phoenix, claims is unfair to tax payers.
Tax payer money
They also claim it puts second mortgages on public buildings.  In addition, it raises concerns about tax payer money going to a private company.  Goldwater institute has said they will sue, if the deal isn't canceled.
To the edge of space
World View Enterprises is proposing to build a spaceport in Tucson to launch their edge of space adventure.  According to the plans, people will be able to travel by balloon to 100,000 feet above the ground.  This is about 20 miles.  Much higher than I would like to go.
In general, the plans are for a small group of people to be carried up in a capsule by a hot air balloon.  The capsule is said to be very comfortable with refreshments, a mini bar, and lavatory on board. 
If beer costs $8 at a hockey game, I don't want to guess what it will cost to have refreshments 20 miles up in a capsule.
Ride is not cheap
The flight itself will cost $75,000 per person.  Maybe for these people, the cost of beer is no problem.  The flight will last a total of about 5 hours.  Two of these hours will be floating around at 100,000 feet taking in the views of the world.
Landing site varies
The landing site will be anywhere within approximately 300 miles of the launch site, depending on the wind.  Once again, it's just my opinion, but I usually want to know where a trip is going to end.  When I fly from Phoenix to St. Louis, I expect to land in St. Louis, not Chicago.
No need to worry though, the company will fly you back to the launch site for an additional fee yet to be determined.  Maybe they'll give out rebate cards if it goes beyond 300 miles.  Once again, the potential travelers are much more affluent than me, so maybe it's not a big deal.
Considering all of this, I think there may be multiple lawsuits involved in this endeavor.  If not before takeoff, possibly later.
I'm no business man and I'm not on a board of supervisors for any county.  However, I am a tax payer.  I currently live full-time in an RV in Maricopa County.  Should this happen here, I would simply drive out of the area to avoid the tax.  Most people in Pima County are simply stuck, so I hope it works out favorably.